Route 66 is one of the most famous scenic drives in the United States. Starting in Illinois and ending in California, Route 66 crosses through eight different states – and there are dozens of amazing places you can stop along the way. If you're looking for the best route 66 attractions, I've got you covered!
The best way to experience Route 66 is to take your time. After all, this is one of those experiences that's more about the journey than the destination. You'll want to have fun with your road trip buddies, take in the beautiful scenery, and of course, stop at the best Route 66 attractions.
While I've included many of the best Route 66 attractions in this guide, part of the fun of a road trip is making spontaneous stops. If something on the side of the road catches your eye, feel free to pull over! It's all part of the Route 66 road trip experience.
This post contains affiliate links to the products that I use and trust. This means that I might receive a small commission (at no extra cost to you) if you make a purchase using any of my links below. See full disclosure here.
Helpful Tips for Your Route 66 Getaway
---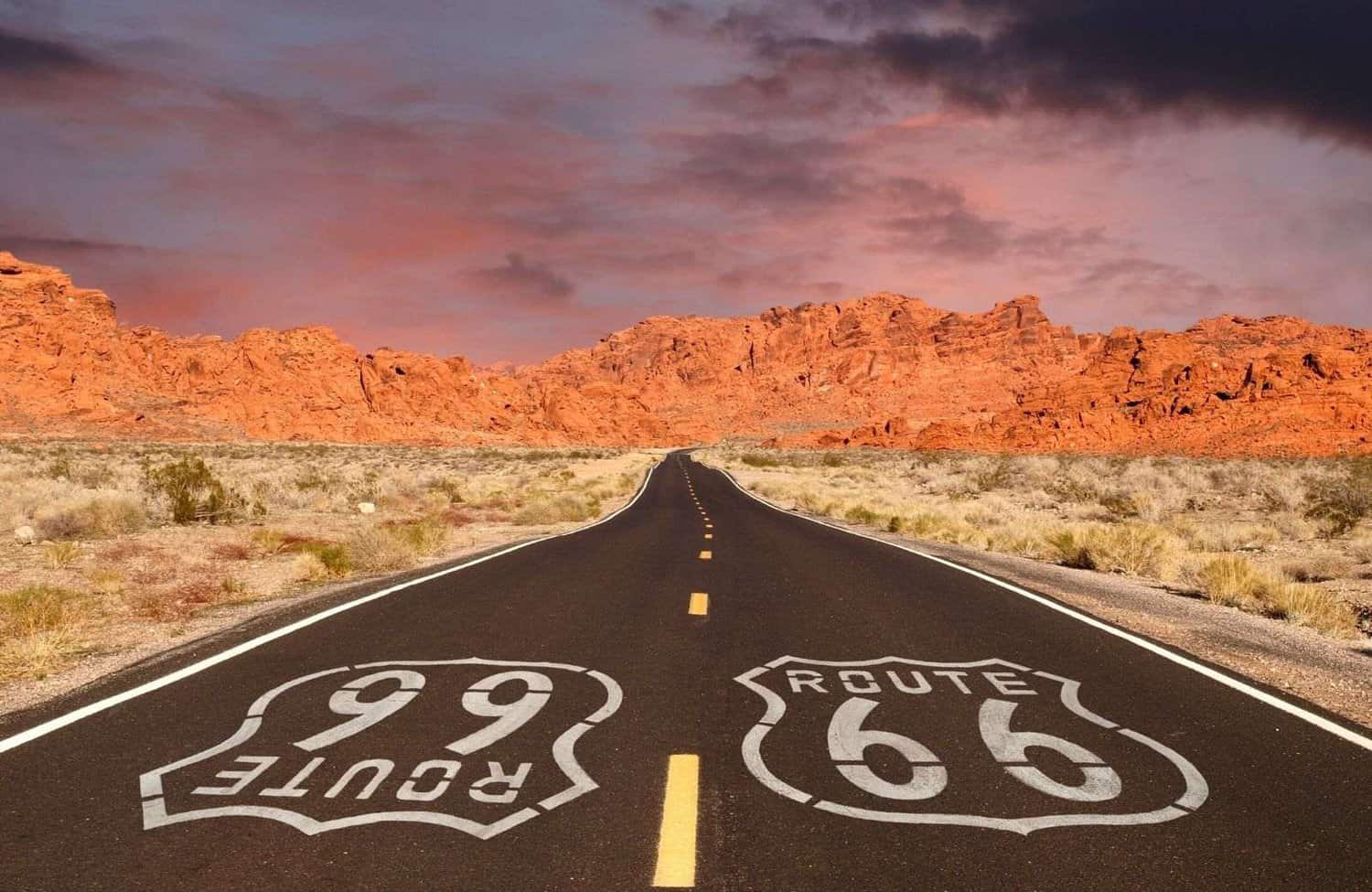 When you stop at hotels or restaurants, be sure to ask the staff for advice and some must-sees in the area. The staff is knowledgeable about the area and, oftentimes, they'll give you the inside scoop about some of the local hidden gems.
I highly recommend taking your time when exploring Route 66. Three to four weeks is ideal so you can start everywhere your heart desires. You'll probably run into some pretty amazing underrated destinations in the USA! I don't know about you, but I'm the kind of person who loves to stop at every attraction along the way. Sometimes, it annoys my husband but he's learning to deal with it.
Definitely take a few detours and explore some USA bucket list-worthy destinations. Grand Canyon, Four Corners, and Monument Valley are worth the side trip. It'd be a shame to be so close to these wonders and not see them.
Your Route 66 road trip will be incomplete if you don't stop at some diners and drive-ins. These will be easy to find and are worth experiencing. There's just something about a greasy burger and fries from a dinner that just hits the spot.
Route 66 offers several unique and charming motels. Be sure to stay at a few. I know it's tempting to stay at Holiday Inn or Best Western, but you'll enjoy the dose of nostalgia you'll get from staying at a motel.
Speaking of accommodation options, book your hotels and motels with Hotels.com. After you stay ten nights, you get one night for free. Your nights will add up during this road trip. I've saved hundreds and hundreds of dollars with Hotels.com. Who doesn't love free hotel nights?!
Lastly, don't forget to read my road trip packing list. This list covers all the road trip items you'll need to have a fun and safe trip.
19 Best Route 66 Attractions
---
Millennium Park, Chicago, Illinois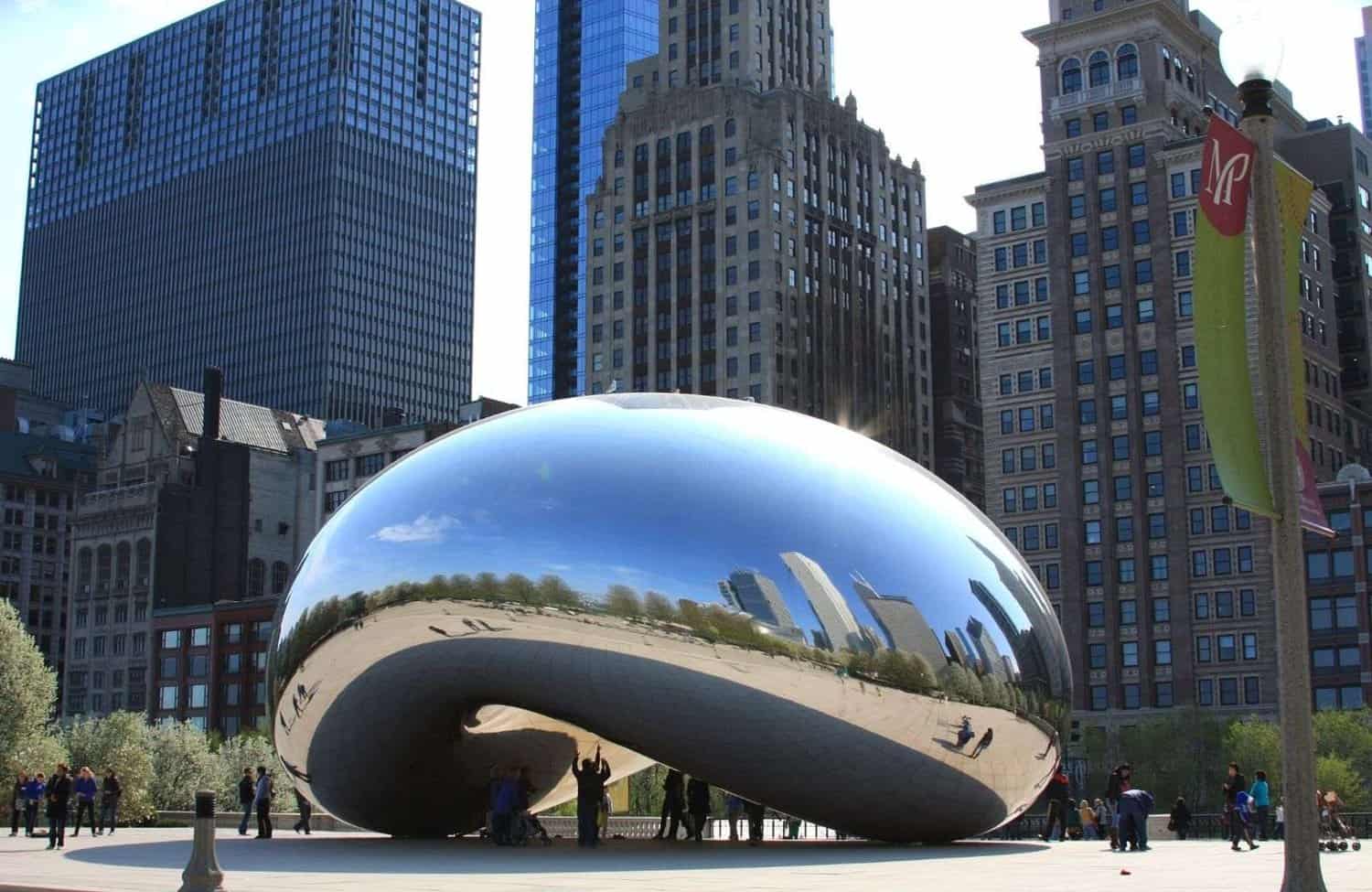 Chicago's famous Millennium Park is often thought of as the symbolic start of Route 66. Technically, Route 66 starts about 17 miles southeast of Millennium Park, but the extra 20 minutes of driving will definitely be worth it.
And the urban greenery of Millennium Park has so many things to see. It's home to the famous sculpture known as The Bean, the picture-perfect Buckingham Fountain, and the flowering fields of Lurie Garden. Be sure to see all of these sights before heading out on your Route 66 road trip.
Gemini Giant, Wilmington, Illinois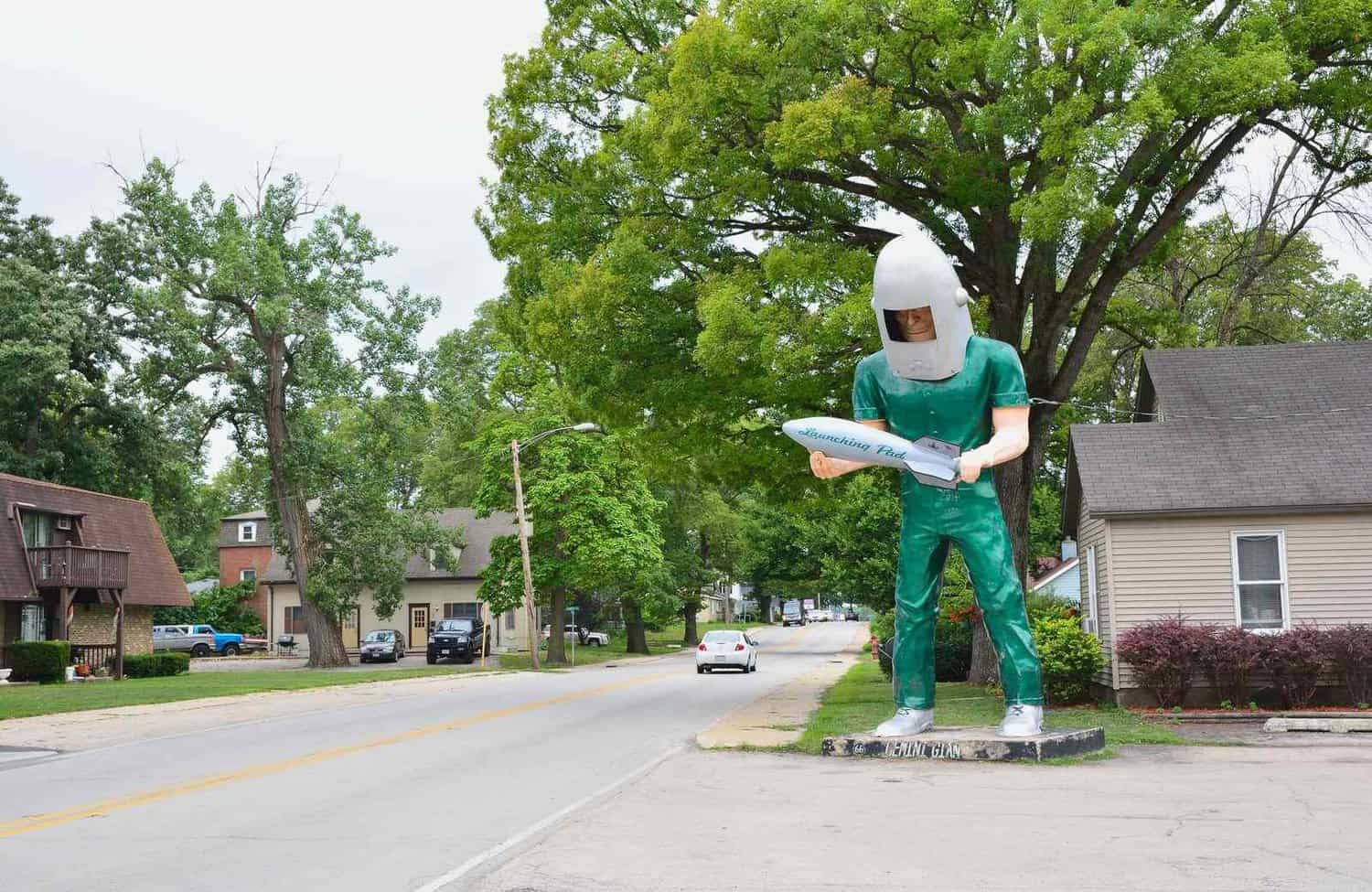 Route 66 is known for its car-themed attractions and its kitschy ones. The Gemini Giant is a great example of the latter.
In the 1960s, many diners created giant "Muffler Man" statues to draw attention to their businesses. Today, the 30-foot-tall Gemini Man standing in front of the Launching Pad Drive-In is one of the last ones left! You can stop in for a bite to eat or simply snap a few photos of this colossal statue.
Gateway Arch National Park, St. Louis, Missouri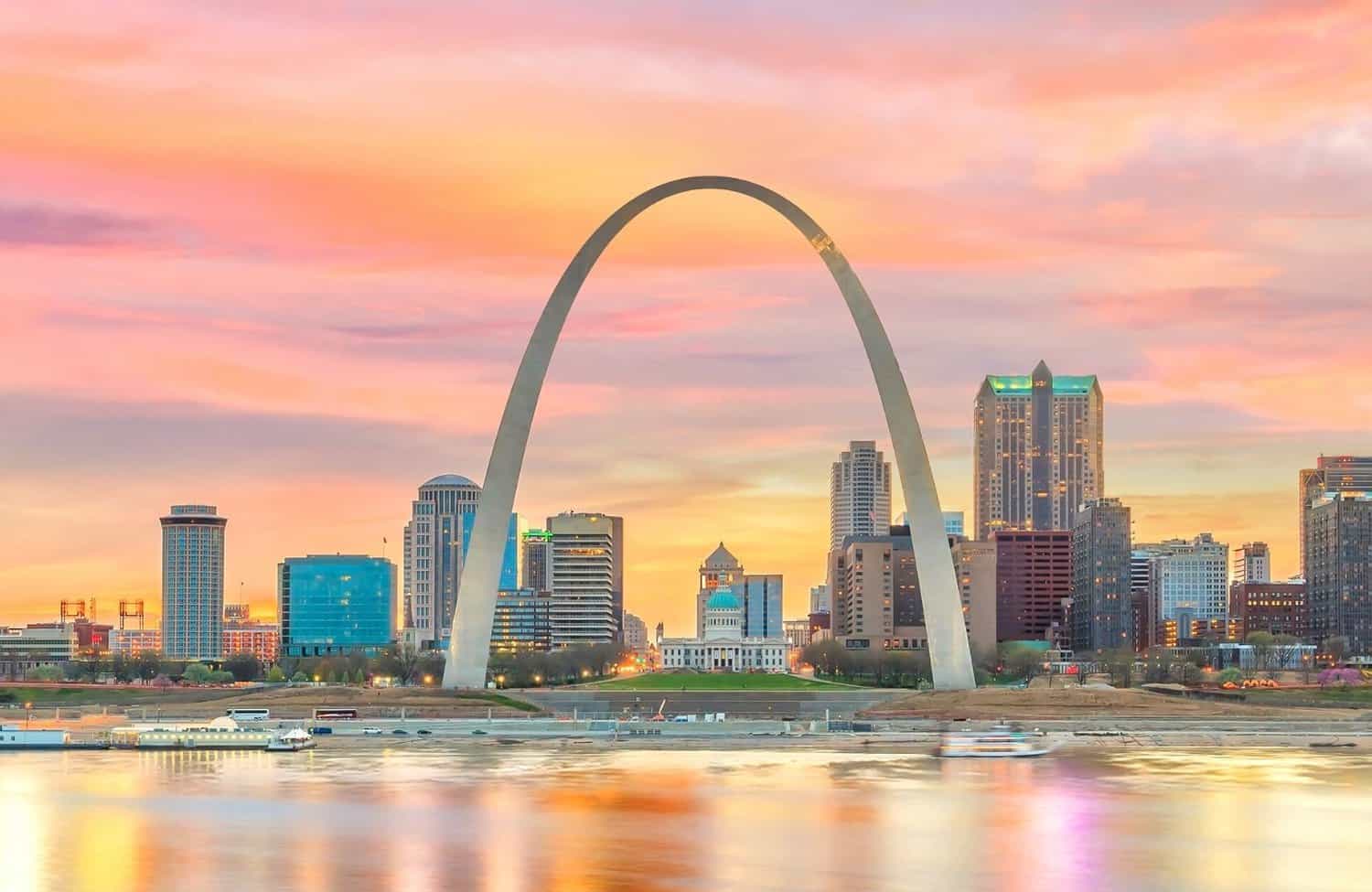 The Gateway Arch in St. Louis, Missouri is arguably the most recognizable Route 66 attraction. And as the world's tallest arch, it deserves that recognition!
This 630-foot stainless steel arch was built as a monument in 1963 to celebrate the westward expansion of the United States. Because of that, this iconic arch is often called "The Gateway to the West."
During your time at Gateway Arch National Park, the best thing to do is ride the tram to the top of the arch. And when you reach the peak, you'll be rewarded with stunning views of St. Louis.
Meramec Caverns, Sullivan, Missouri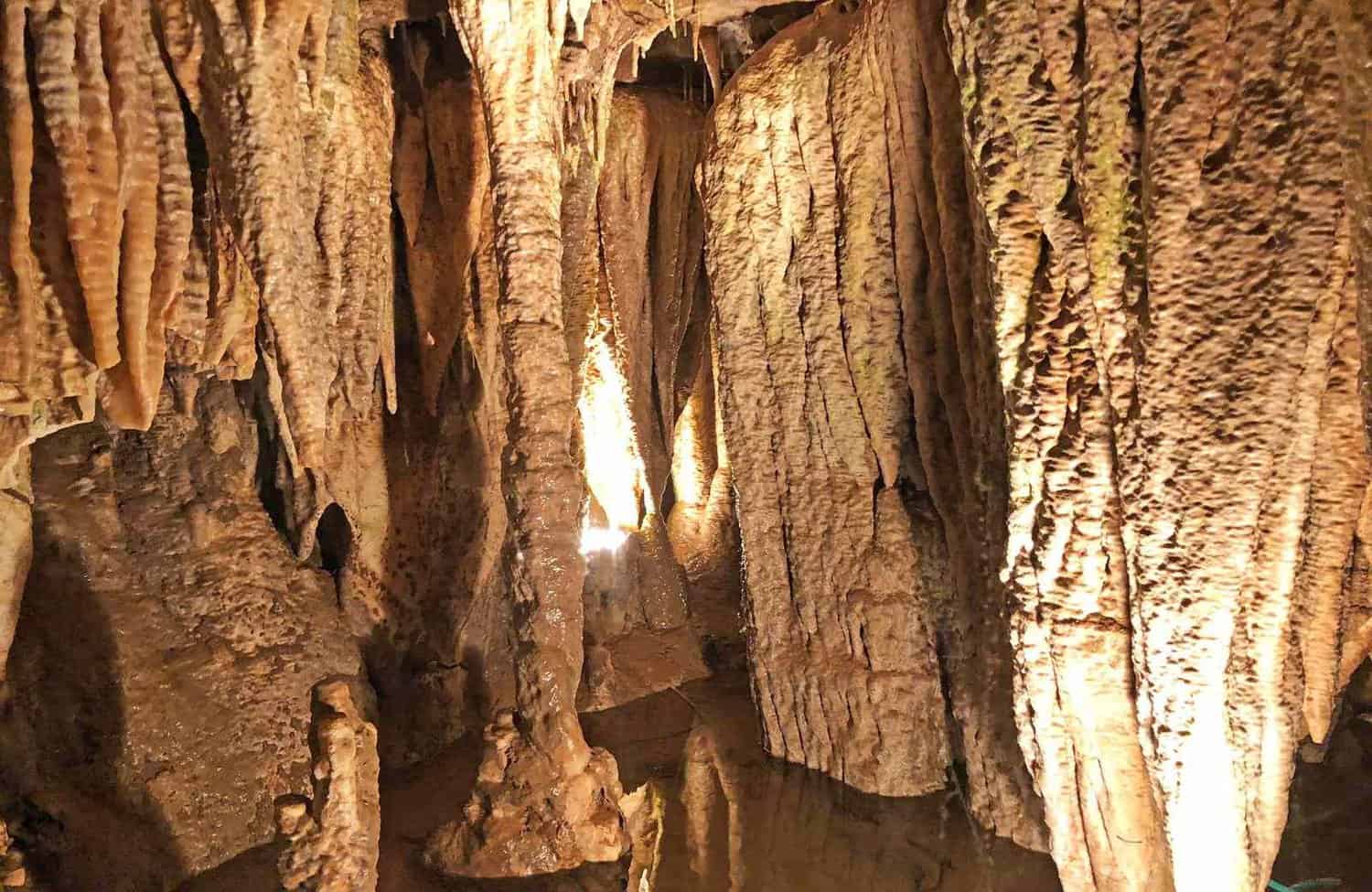 Just an hour from Gateway Arch National Park lies the Meramec Caverns. This 4.6-mile cavern system is one of the largest caves in all of Missouri – a state known for having loads of caves. And the Meramec Caverns aren't a new discovery. Hundreds of years ago, Native American tribes actually used these caves as a shelter.
I highly recommend taking a guided tour of these awe-inspiring caverns. During your tour, you'll be able to learn the science behind the cave system and even watch a colorful light show.
66 Drive-In Theater, Carthage, Missouri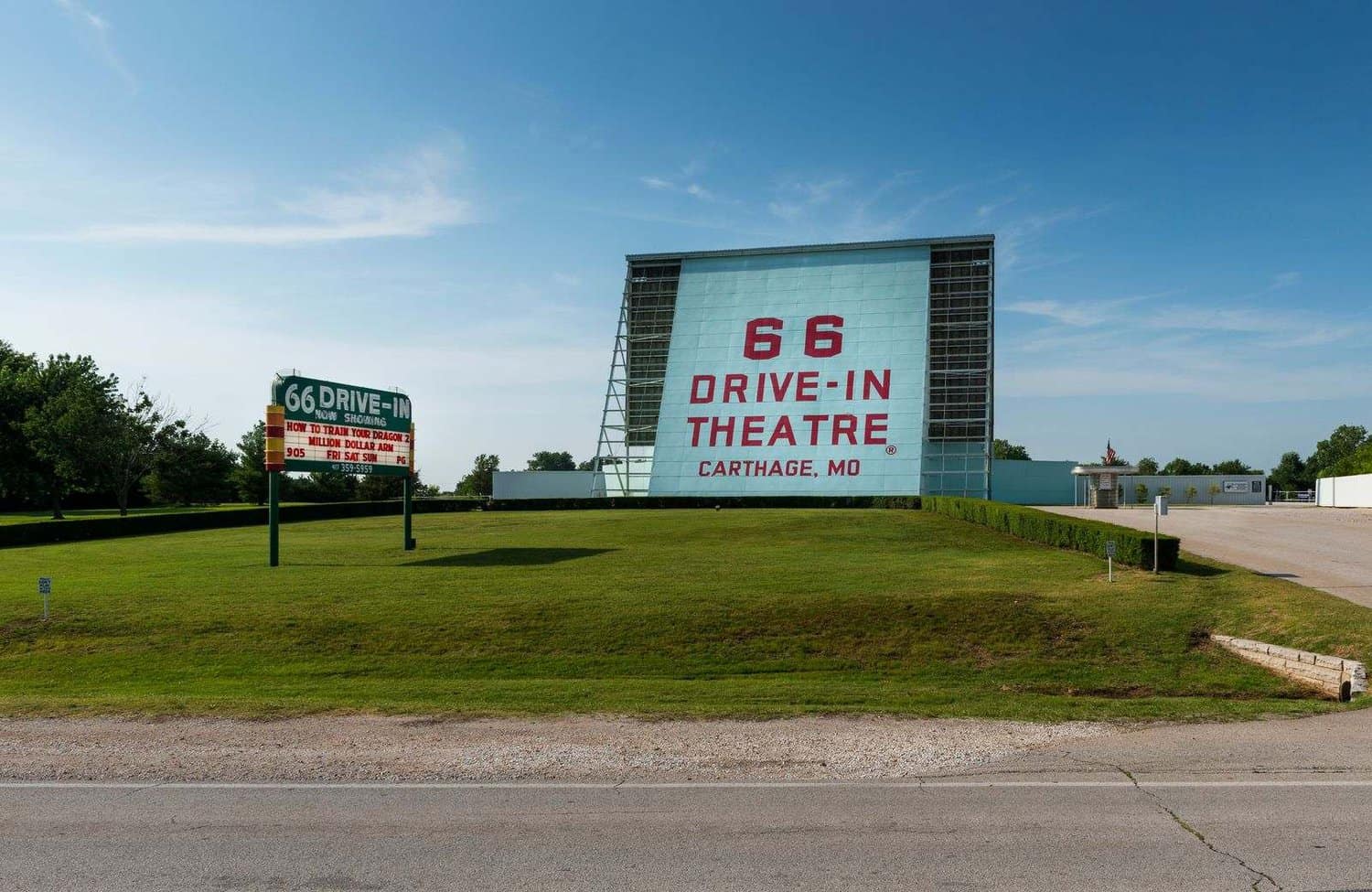 One of the first car-themed Route 66 attractions is the 66 Drive-In Theater in Carthage, Missouri. Now, I know you probably want to get out of your car during your road trip stops, but the 66 Drive-In Theater is worth a few more hours in the car.
While drive-in movie theaters were popular a few decades ago, it's relatively rare to find them now. That's why 66 Drive-In Theater is such a treat! Plus, this particular drive-in movie theater actually offers two movies in a row for the price of one indoor movie theater ticket.
The Blue Whale, Catoosa, Oklahoma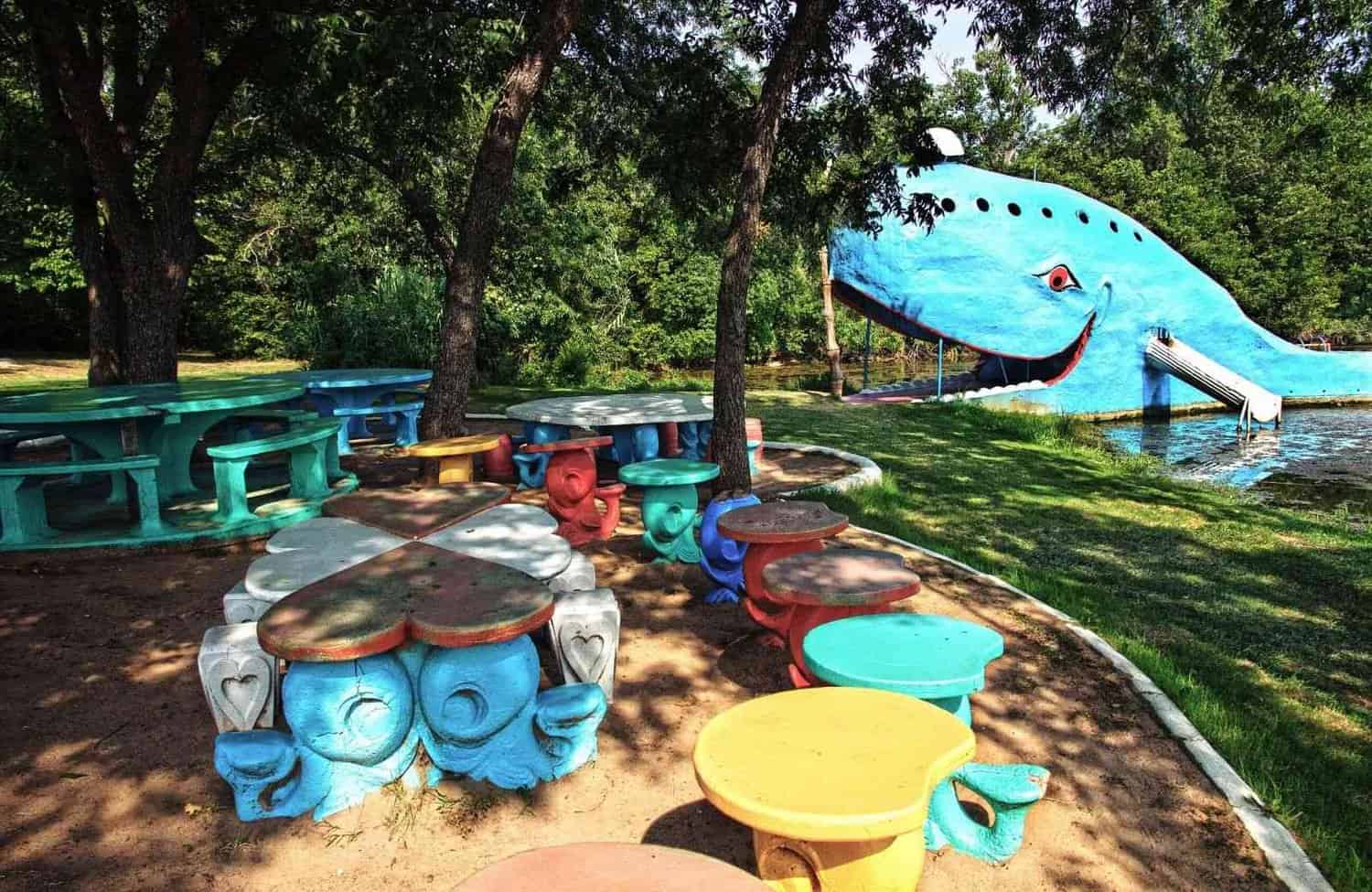 Remember the kitschy Route 66 attractions I mentioned earlier? The Blue Whale in Catoosa Oklahoma is a prime example of this. I spent some of my childhood years an hour away from Catoosa and I was obsessed with the Blue Whale.
The Blue Whale actually got its start in the early 1970s when a man named Hugh Davis built it as an anniversary gift for his wife. This whale even includes a ladder and a slide into a swimming pool! Unfortunately, you can't swim in the pool when you visit, but you can picnic and take a few pictures.
Palo Duro Canyon State Park, Amarillo, Texas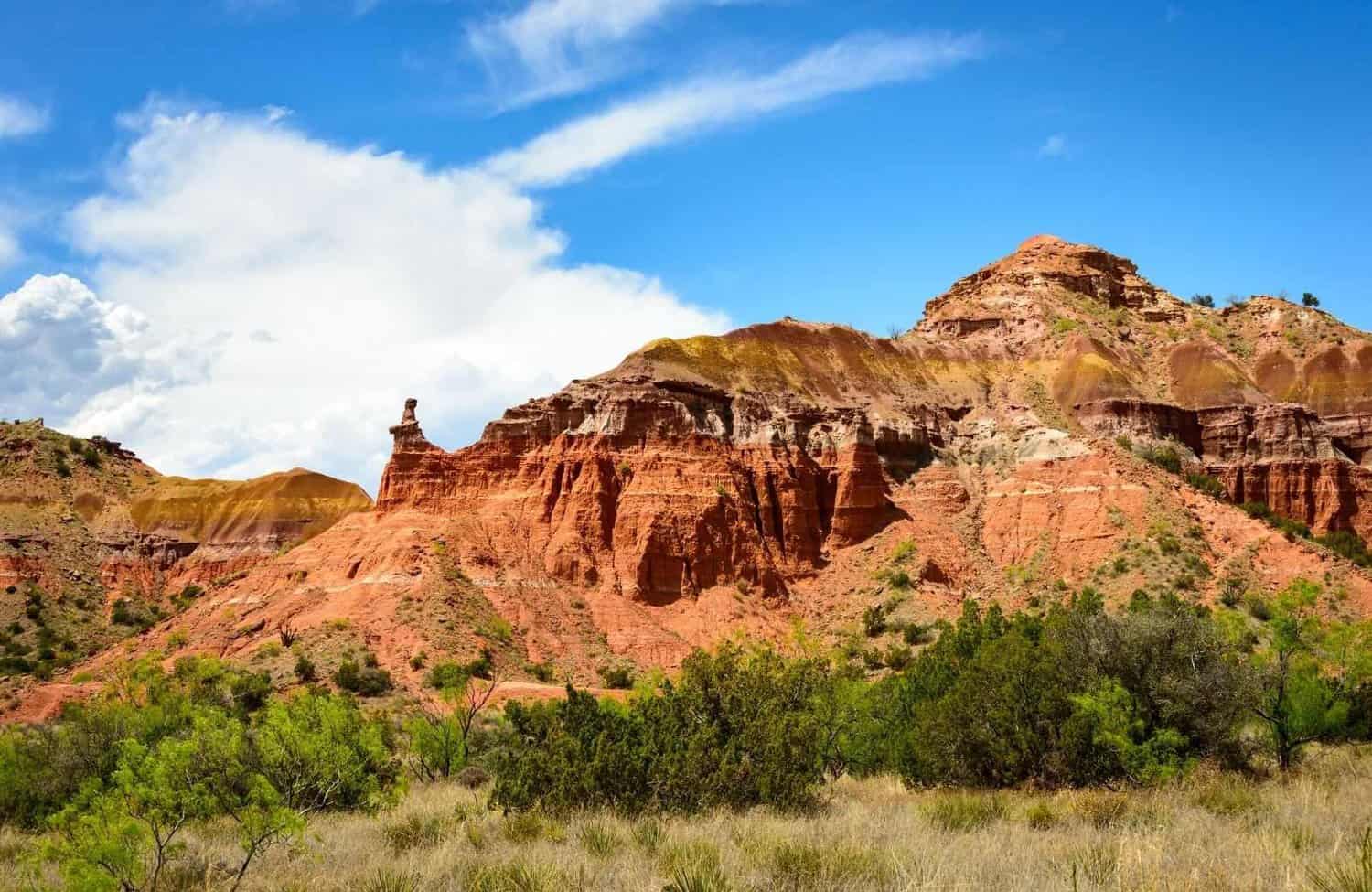 After sitting in the car for hours on end, a stop at Palo Duro Canyon State Park will be a welcome reprieve. With its fresh air and stunning red rocks, it's one of the best Route 66 attractions.
Nicknamed the Grand Canyon of Texas, Palo Duro Canyon State Park is often called the Grand Canyon of Texas. And since it's the second-largest canyon in the country, the title is very fitting.
Some of the best things to do in Palo Duro Canyon in one day include hiking to the Lighthouse rock formation, doing a little horseback riding, taking a drive on the Palo Duro Canyon Loop, and even camp overnight.
Cadillac Ranch, Amarillo, Texas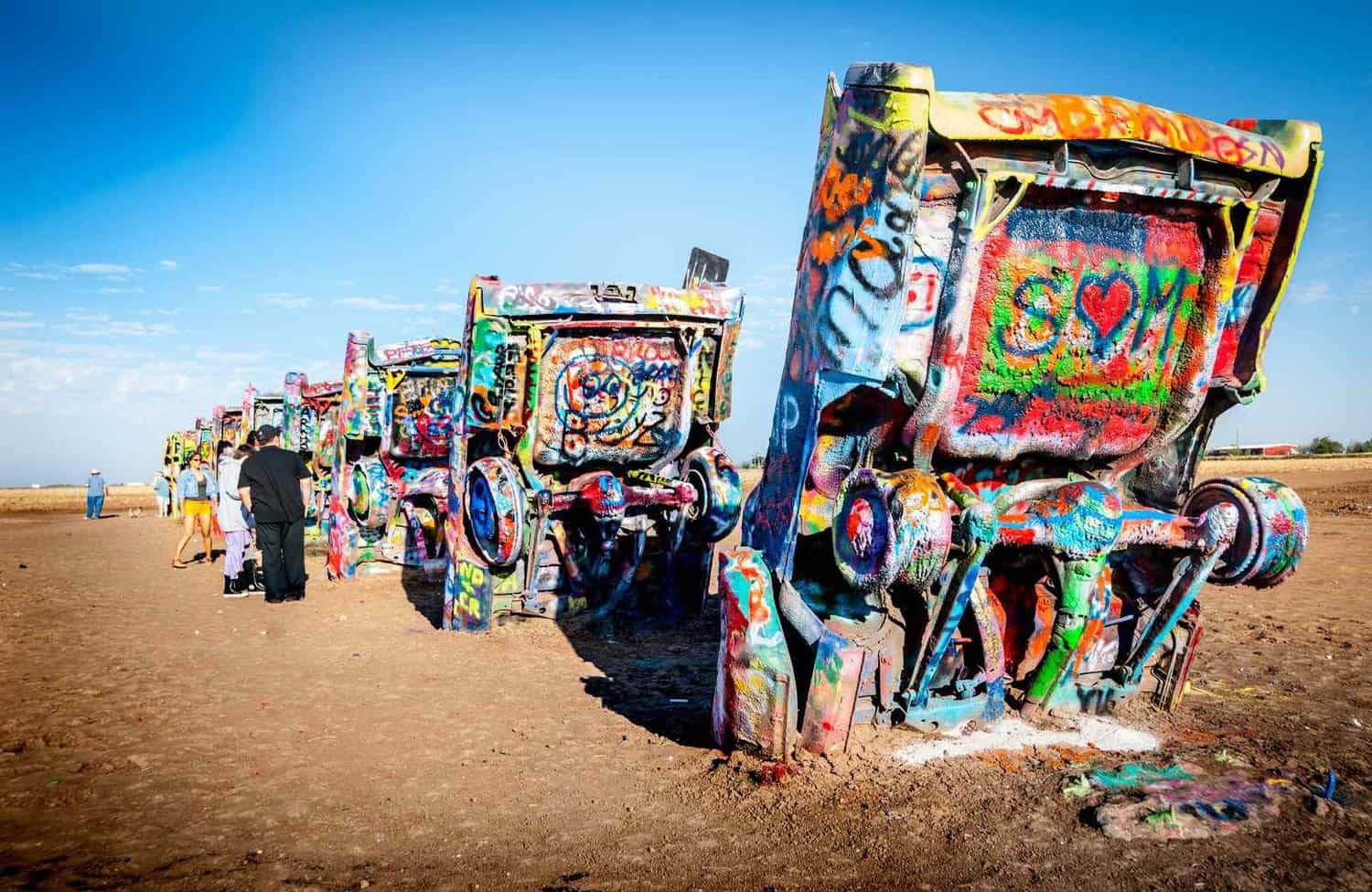 Cadillac Ranch is one of the most iconic Route 66 attractions – and one of the weirdest. In a way, Cadillac Ranch is essentially a public art installation.
This site consists of 10 Cadillacs half-buried in the ground and half covered in graffiti. If you like, you can leave your mark with a little paint of your own!
Blue Hole, Santa Rosa, New Mexico
Route 66 cuts right through the little town of Santa Rosa, New Mexico, and the main highlight of Santa Rose is Blue Hole.
Blue Hole is a brilliant blue lake that is a prime spot for divers. Thanks to the underground cavern system that also fills six other lakes in the area, Blue Hole is consistently a chilly 62 degrees Fahrenheit. And with visibility at a whopping 100 feet deep, it's one of the prime diving spots in the American Southwest. Even if you're not much of a diver, you can enjoy the Blue Hole while swimming or cliff jumping.
Old Town Albuquerque, Albuquerque, New Mexico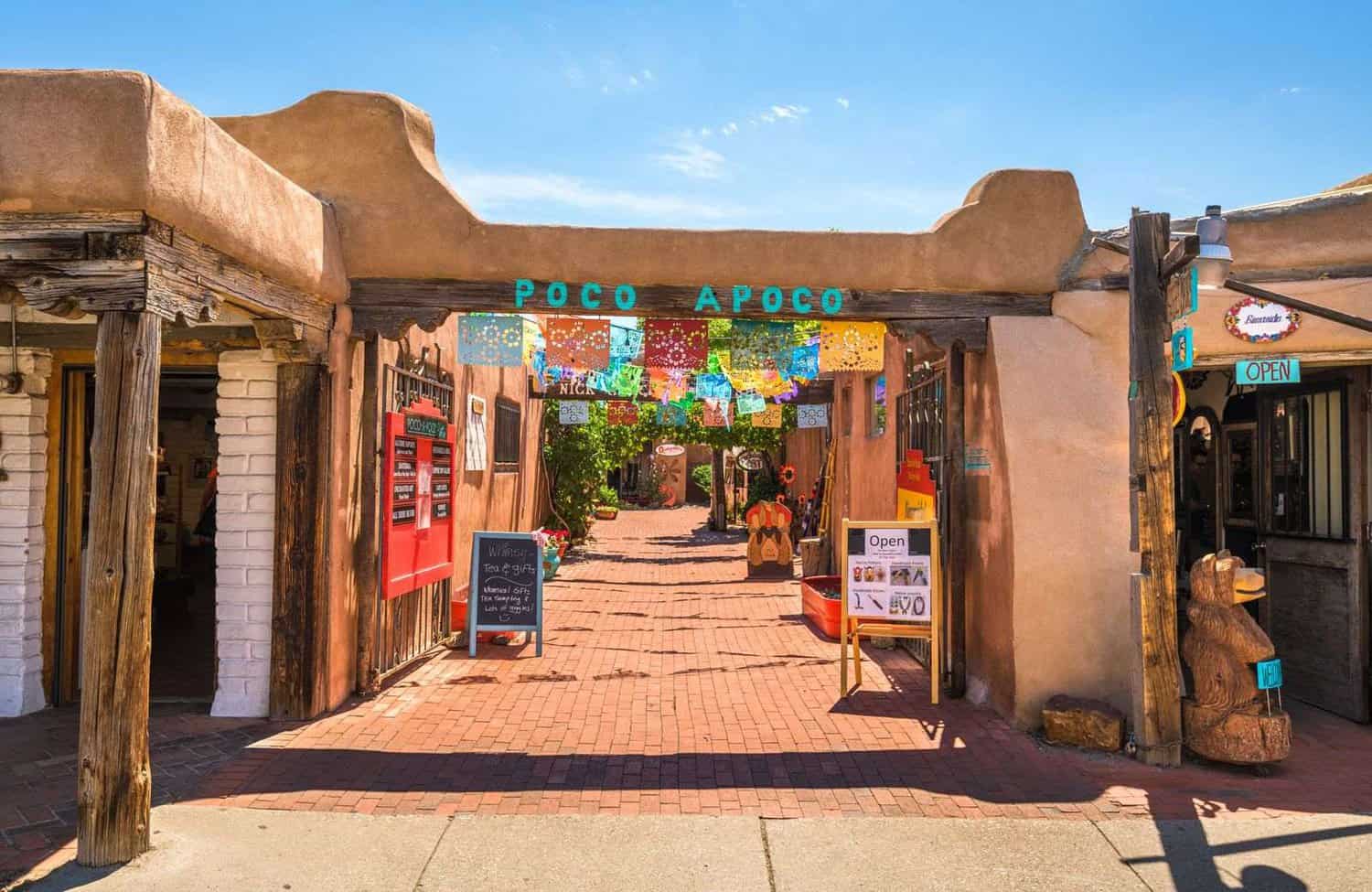 After driving two more hours on Route 66, you'll reach Old Town Albuquerque. Situated in the heart of modern-day Albuquerque, Old Town Albuquerque is filled with Native American and Spanish influences. You can grab a bite to eat at one of the dozens of fabulous restaurants, watch many of the entertaining street performers, and stop by the historic San Felipe de Neri Church.
If you're extra lucky, you might be in town for the breathtaking Albuquerque International Balloon Festival. You can either watch the hot air balloons from afar or take a break from sitting in the car with a ride up in the air.
Petrified Forest National Park, Arizona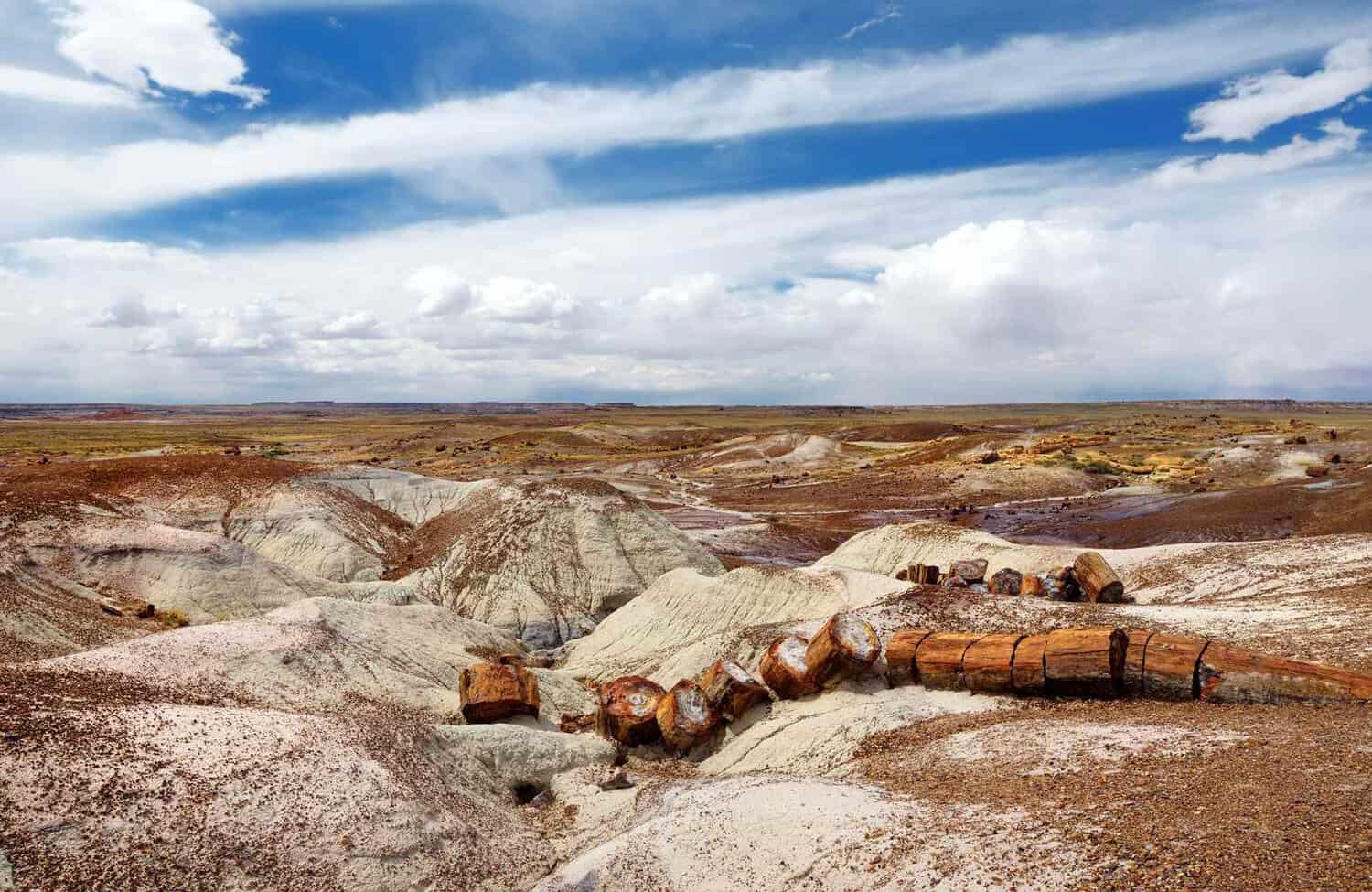 In my opinion, Petrified Forest National Park in Arizona is one of the best things to see on Route 66. As its name implies, Petrified Forest National Park is home to the largest collection of petrified wood in the world.
But while that superlative is certainly a highlight of Petrified Forest National Park, most people visit the Painted Desert. This area got its name from the different colored rocks and strata that dot the landscape. You'll see rocks in everything from orange to pink to red to lavender! It's quite a unique and beautiful sight to see.
The Wigwam Motel, Holbrook, Arizona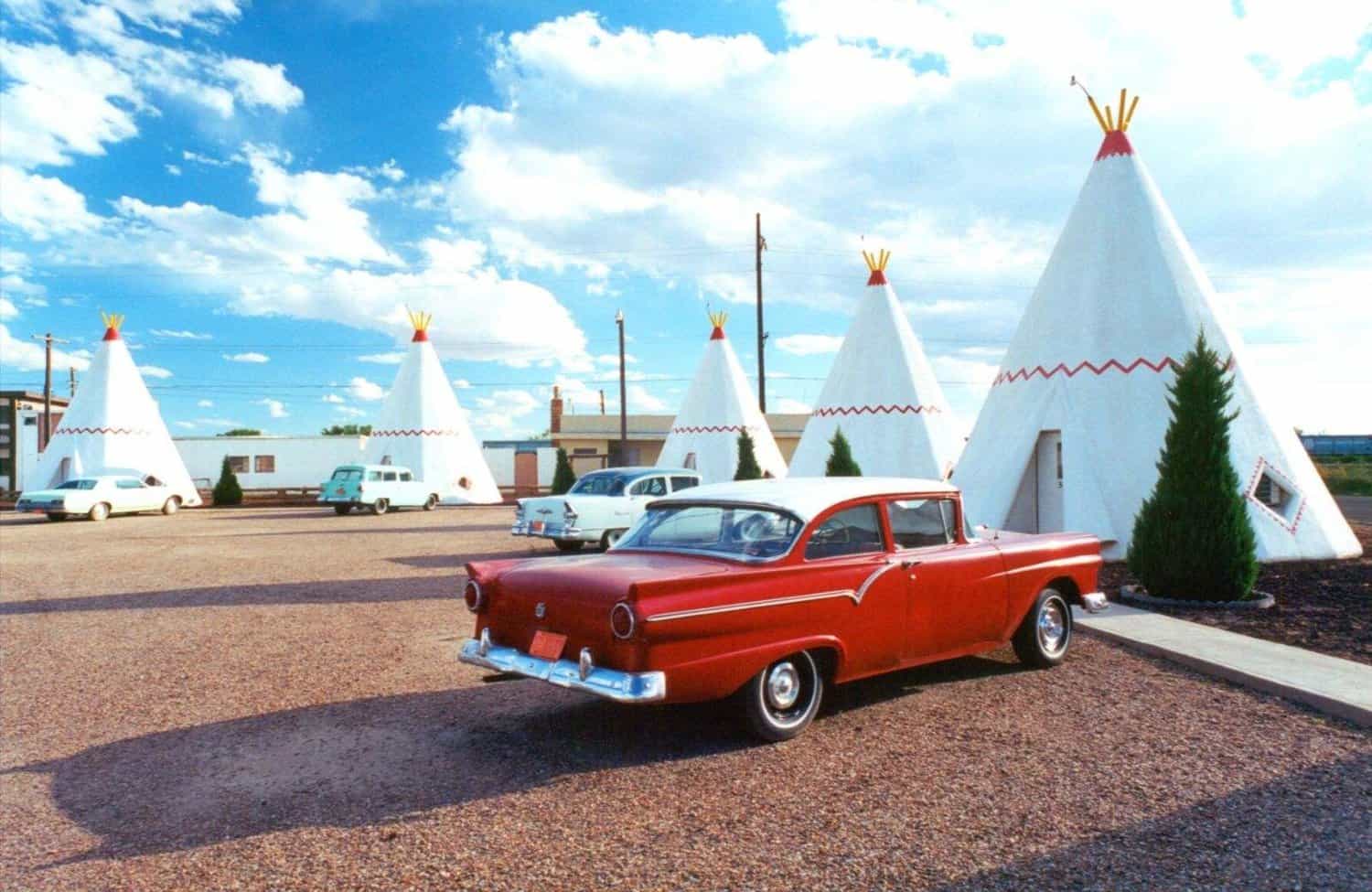 After your day at Petrified Forest National Park, you should definitely consider staying at the Wigwam Motel.
Wigwams are a type of cone-shaped home that was used by ancient Native Americans. Built in 1949, the Wigwam Motel was modeled after these native American dwellings. It's definitely a one-of-a-kind place to stay. And fun fact: this unique accommodation actually served as the inspiration for the Cozy Cone Motel in the Disney movie, Cars.
Meteor Crater, Winslow, Arizona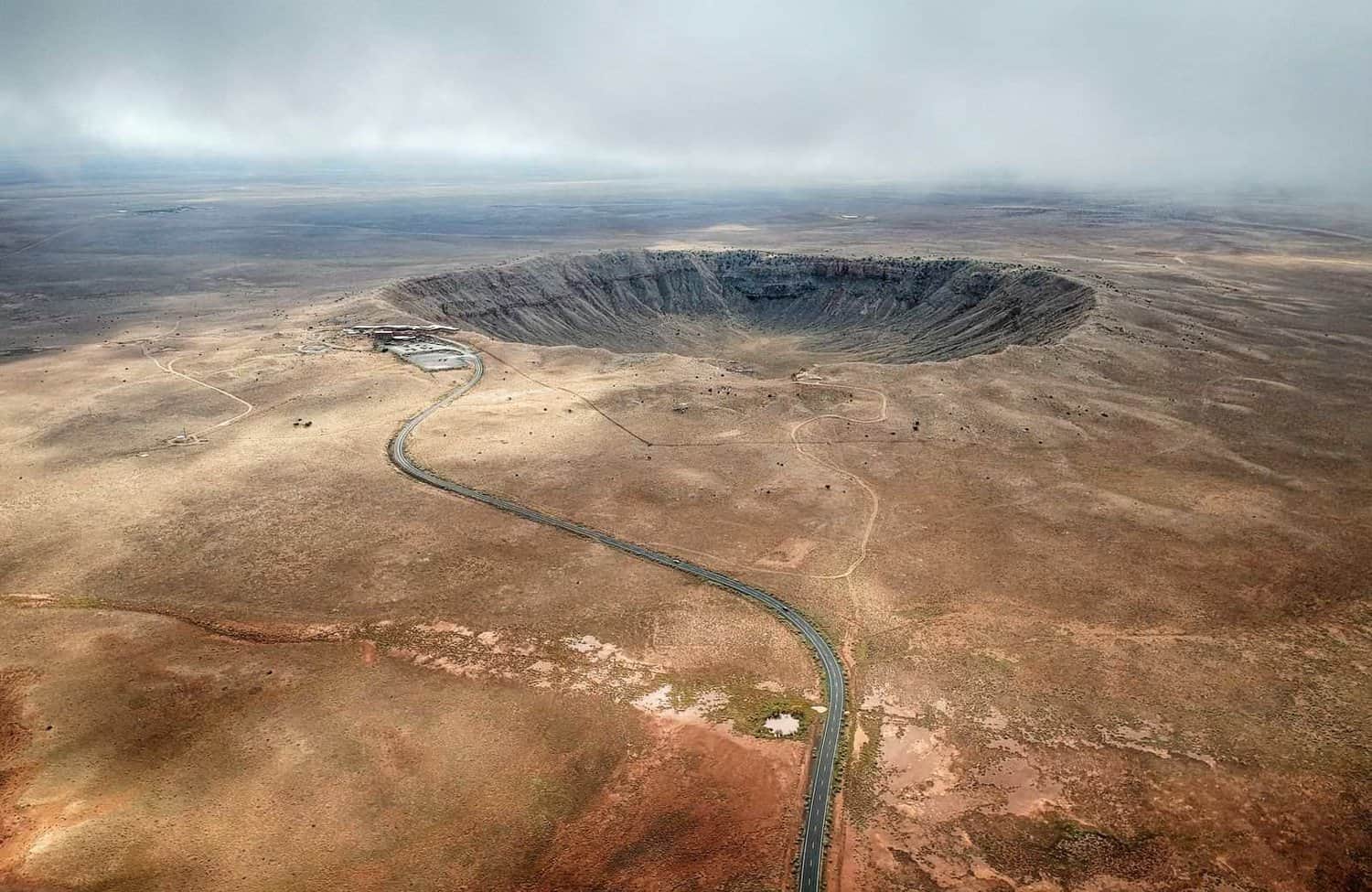 Thousands of years ago, a nickel-iron meteorite crashed into this area of Northern Arizona. Today, the Meteor Crater is an amazing Route 66 attraction.
The Meteor Crater, also called the Barringer Crater, is 3,900 feet in diameter and 560 feet deep – and when you visit, you can explore (almost) all of it! You can take a guided tour around the rim of the crater, or you can look at it from afar from one of the awesome lookout points.
Lowell Observatory, Flagstaff, Arizona
You won't find Lowell Observatory on most lists of things to do on Route 66, which is a shame, because it's a cool spot. This observatory was actually where Pluto was discovered!
And while the discovery of Pluto is Lowell Observatory's claim to fame, there's so much more that makes it an awesome Route 66 attraction. You can take an educational guided tour, wander through the space-themed exhibits, and use the six telescopes on the Giovale Open Deck Observatory to look up at the stars and planets.
Kaibab National Forest, Williams, Arizona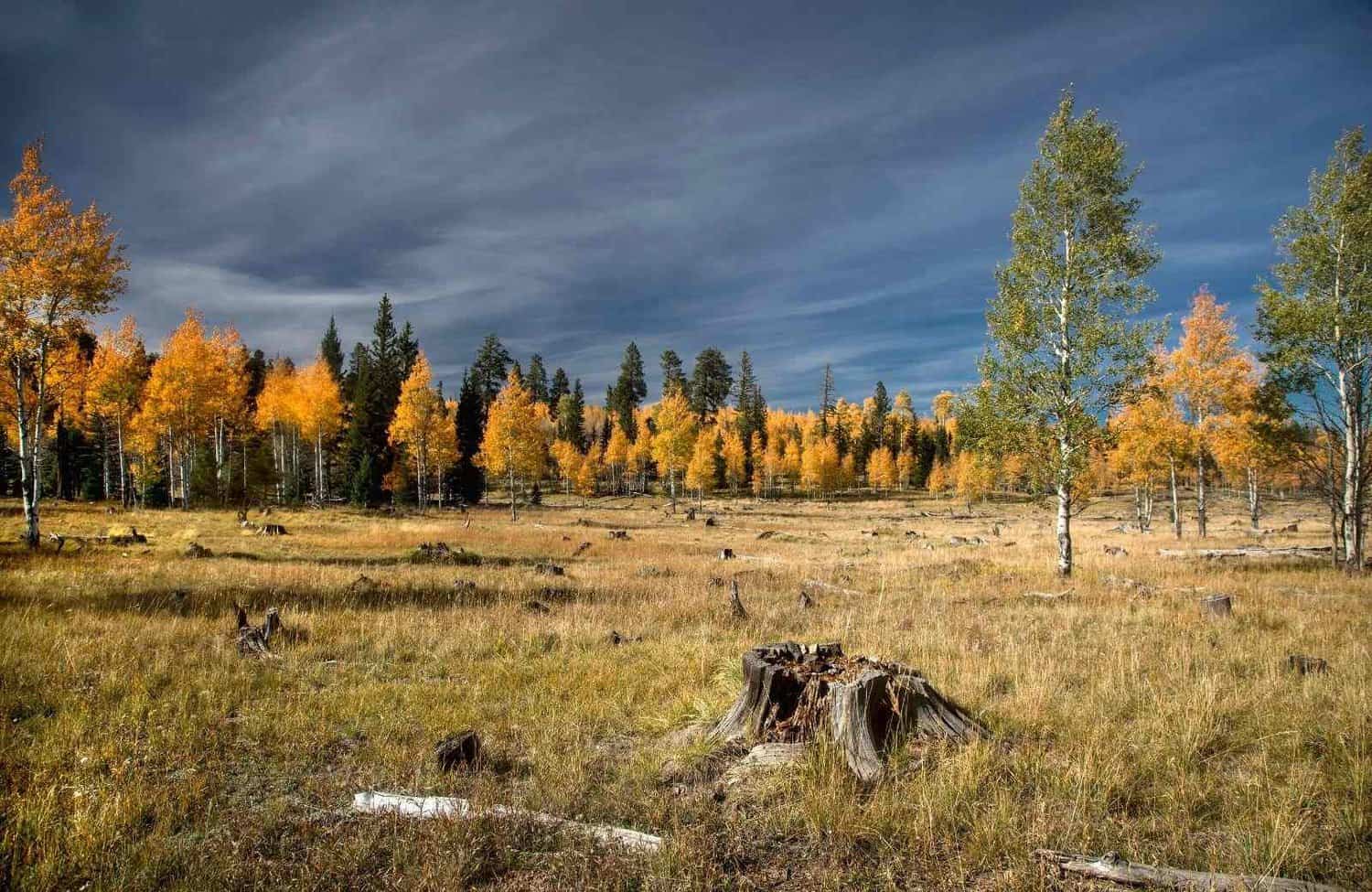 While most people think of Arizona as a land filled with red rocks, there are sections filled with thriving green trees as well, including the Kaibab National Forest.
There are actually three different sections of Kaibab National Forest, as the greenery is split by the Grand Canyon. The part of this national forest that is on Route 66 is the Williams section. While in the Williams section of Kaibab National Forest, you can hike one of the amazing trails, take a dip in one of the refreshing lakes, or even camp overnight.
And if you have time for a little detour, the Grand Canyon is just an hour away!
Havasu National Wildlife Refuge, Arizona and California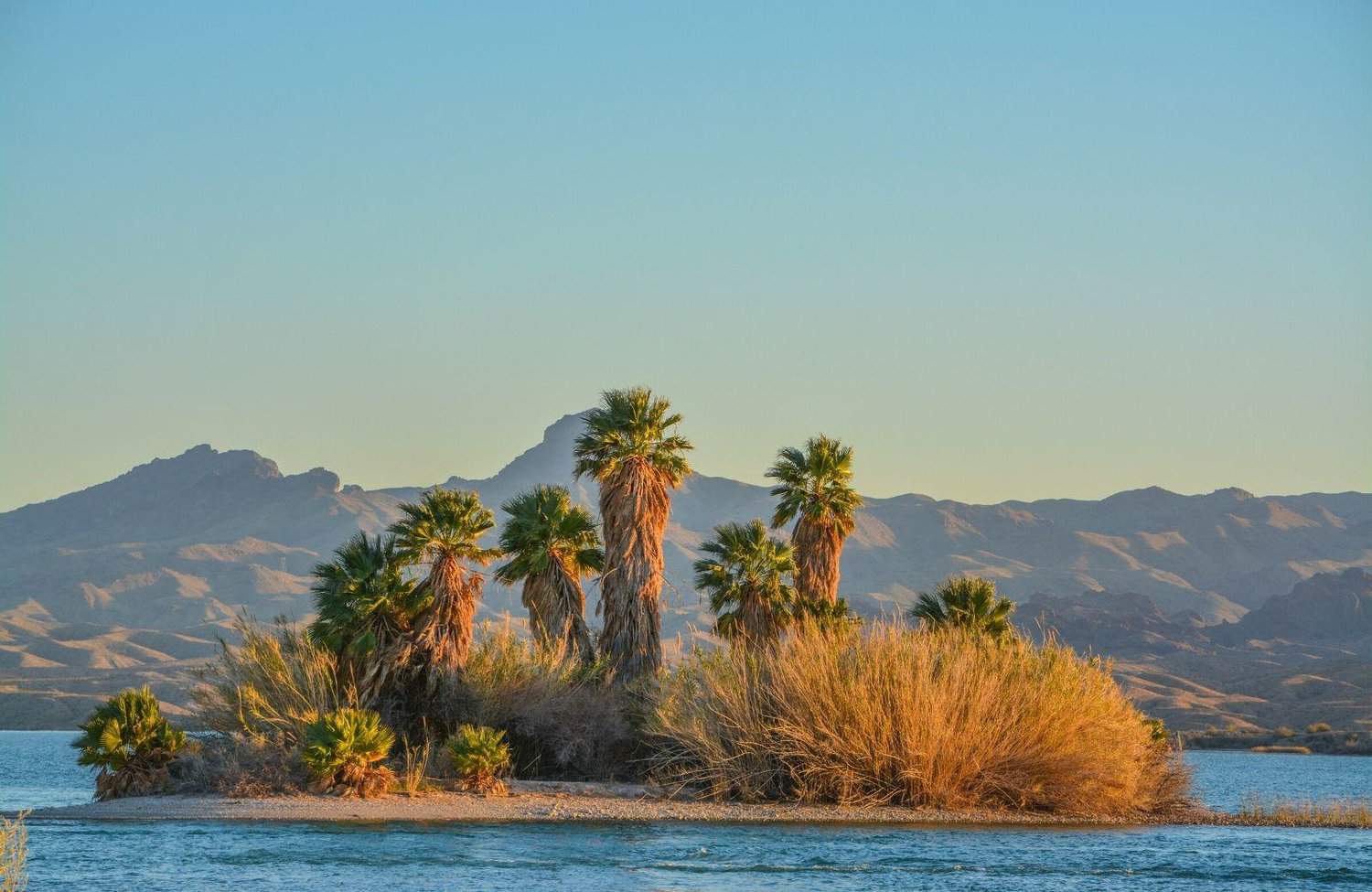 The lovely natural landscape known as Havasu National Wildlife Refuge crosses the border between Arizona and California.
There are two main reasons that people visit Havasu National Wildlife Refuge: birdwatching and watersports. First, this wildlife refuge is a fantastic place for birdwatching, because many migratory birds pass through the area. You'll see everything from egrets to heron to waterfowl.
But if you're looking for a more adventurous activity, you can consider a watersport instead. Will you choose to boat, fish, kayak, or canoe during your visit to Havasu National Wildlife Refuge?
Mojave National Preserve, California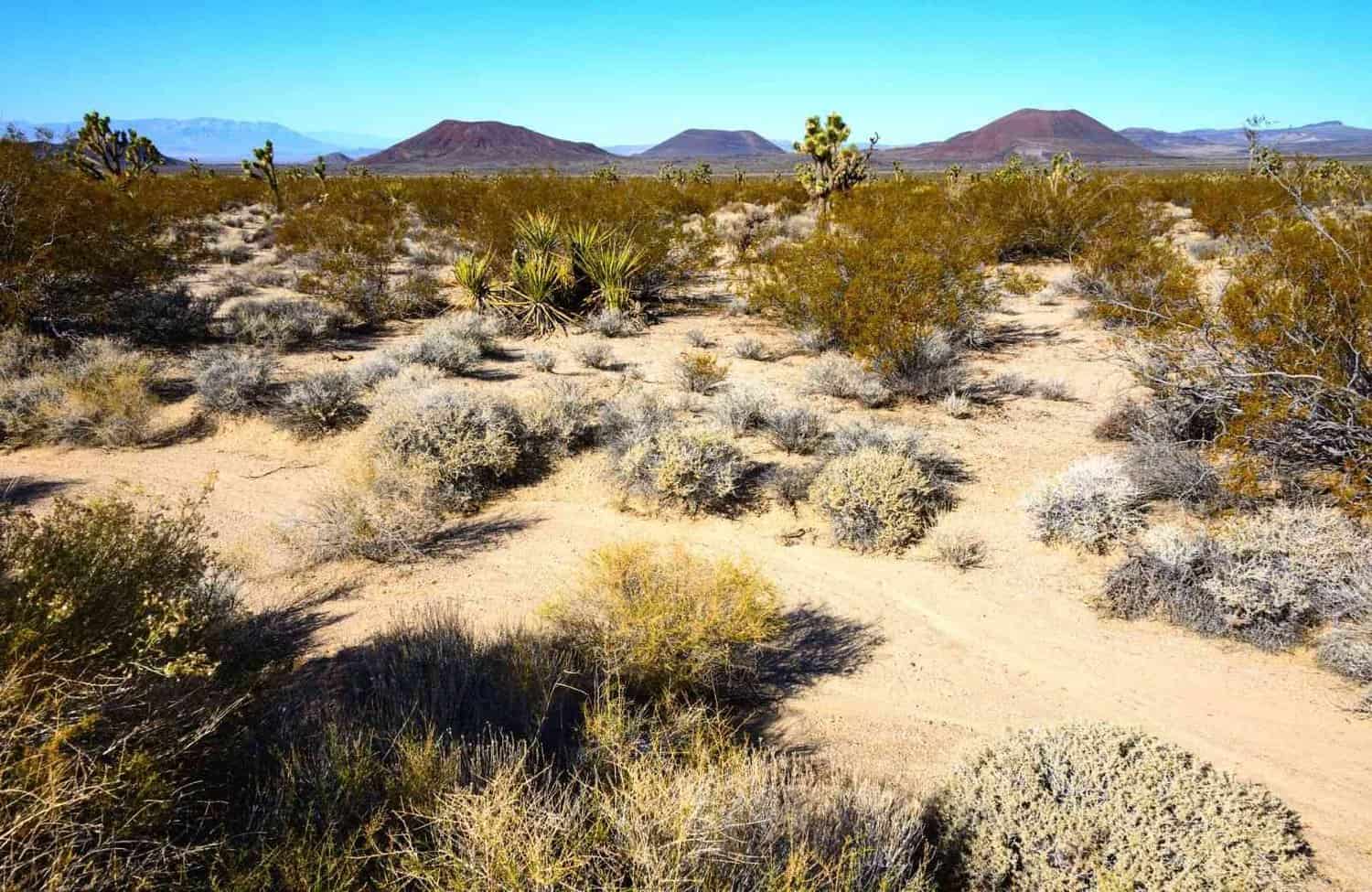 Most people don't realize that Route 66 actually skirts the edge of the Mojave National Preserve. And since this national preserve is an awesome place to stop, it's also one of the best Route 66 attractions.
While in the Mojave National Preserve, you can see loads of Joshua trees, take a 4WD on the Mojave Desert Road, and stargaze. Plus, there are loads of hikes in a bunch of different landscapes, including through The Lava Tube, up to the top of the Kelso Dunes, and on the rocky Rings Trail.
Rodeo Drive, Los Angeles, California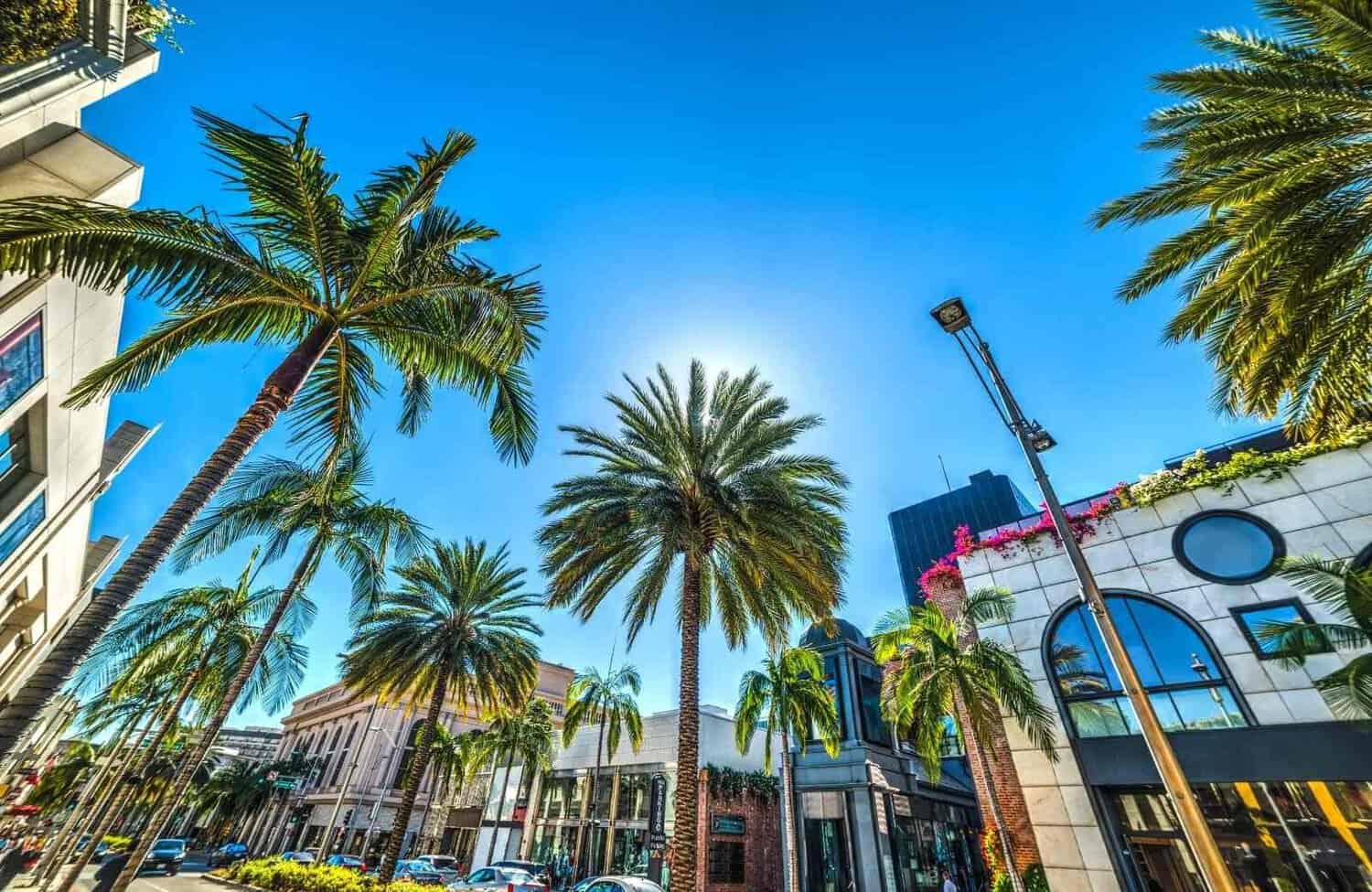 Rodeo Drive isn't directly on Route 66, but it's not far from it. As a matter of fact, many of the most popular Los Angeles attractions, including the La Brea Tar Pits and the Hollywood Walk of Fame, aren't far from Route 66.
During your time on Rodeo Drive, you can feel like a celebrity. You can shop at luxurious stores, pose for pictures with fancy cars, and take a photo with the Rodeo Drive sign. You might even spot a celebrity or two there too!
Santa Monica Pier, Santa Monica, California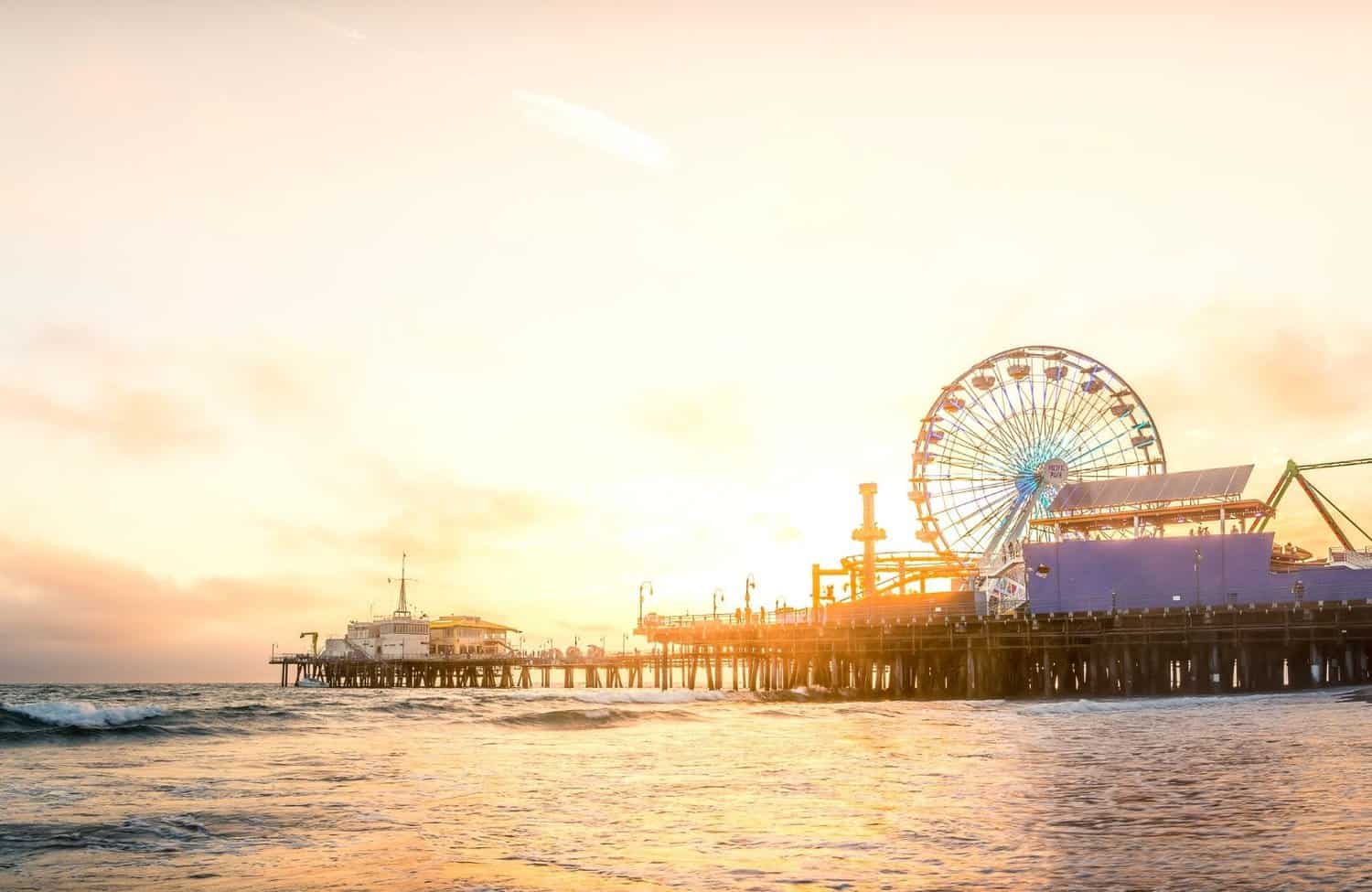 And at the end of your 2,400-mile drive, you'll reach the iconic Santa Monica Pier.
After being landlocked for so long, the best thing to do at the Santa Monica Pier is simply to enjoy the beach. Relax on the sand, take a dip in the warm water, or build a sandcastle.
As an alternative, you can also enjoy all the fun and games that the Santa Monica Pier is known for. You can ride on a rollercoaster, say hello to the sea creatures at the Santa Monica Pier Aquarium, test your balancing skills with the New York Trapeze School, and hop aboard the picture-perfect Ferris wheel.
What are some of your favorite Route 66 attractions? Let me know in the comments below!
---
Are you looking for more USA road trip inspiration? You'll love these posts too!
---
Disha Smith is the founder of Disha Discovers. She quit her job in 2017 to travel the world to explore new cultures and experience new adventures. She has since been to 95+ countries and counting and has lived in South Africa, Thailand, Croatia, and Australia. She has done all kinds of travel ranging from luxury to budget backpacking, and her mission is to inspire others to discover their own sense of adventure and to help them plan a life full of meaningful experiences through travel.