Are you looking for amazing places to add to your 2 day Barcelona itinerary? I've got you covered!
Barcelona, Spain is the most visited city in all of Spain and it's also one of the very best cities to visit in Europe. And with so many things to do – from admiring architecture to learning history to relaxing on the beach to visiting sports arenas – there's no question of why.
While in Barcelona, you can visit the famous La Sagrada Familia, stop by the FC Barcelona Museum, embrace your inner foodie at the Boqueria Market, and wander the Gothic Quarter.
But if you only have a couple of days in town, your time will be packed with excitement if you want to see everything on your lengthy list!
This 2 day Barcelona itinerary covers all of the highlights you should see so you can make the most of your time in this beautiful city. I've also included some helpful tips including how to get around, the best areas to stay in, and more.
This post contains affiliate links to the products that I use and trust. This means that I might receive a small commission (at no extra cost to you) if you make a purchase using any of my links below. See full disclosure here.
How to Get to Barcelona
---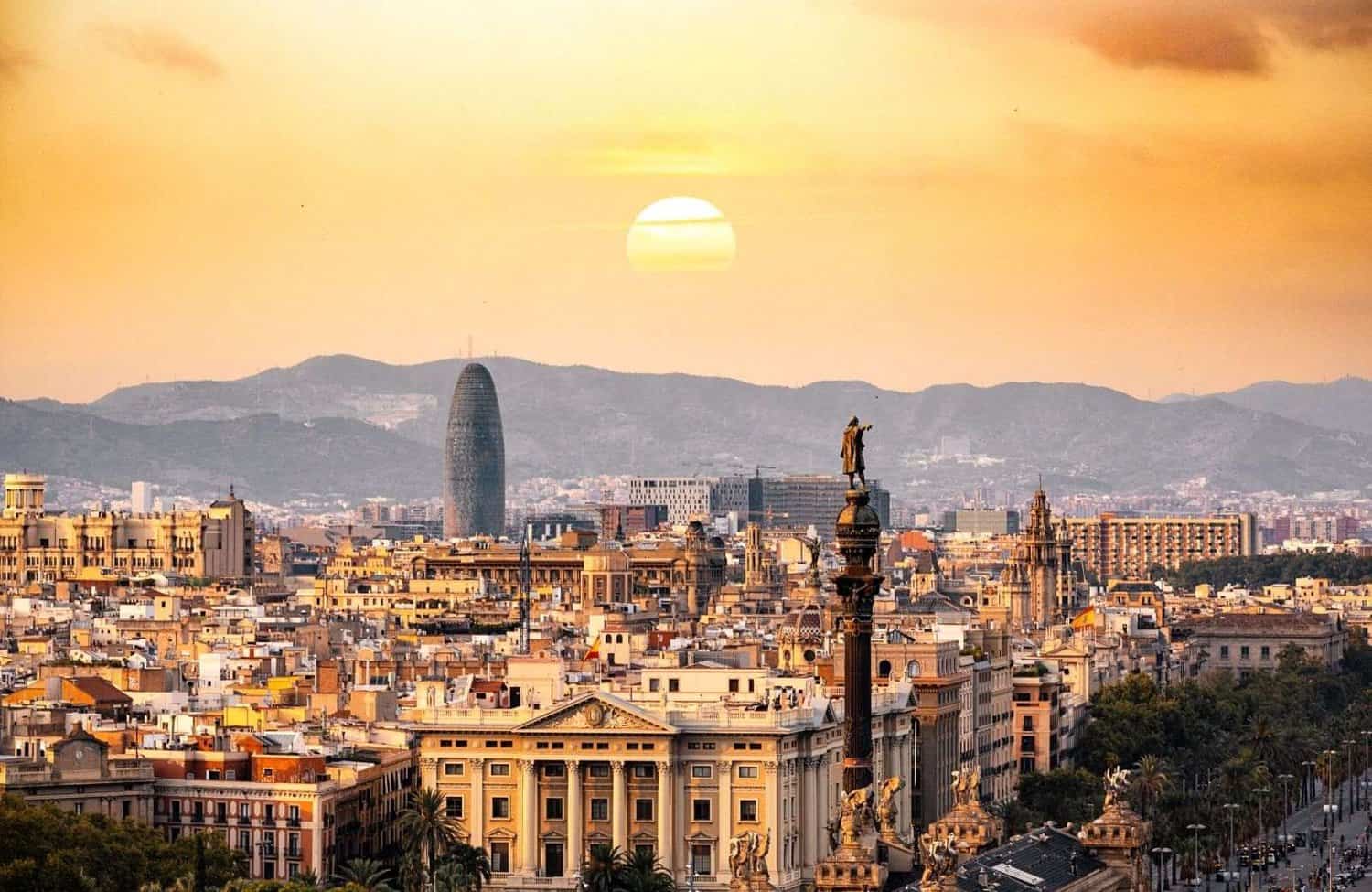 Being Spain's most popular city to visit, getting to Barcelona is fairly easy. If you plan on flying, you'll fly into Josep Tarradellas Barcelona-El Prat Airport. The airport is approximately 15 kilometers (a little over 9 miles for my fellow Americans) away from the city center. Your options to get to the city center are:
Private transfer: Private transfers are the best and easiest option because you can arrange to be picked up from the airport and taken directly to your accommodation before you even land. You don't have to worry about flagging down a taxi and having to negotiate a fair price. Book your private transfer here.
Taxi: This is the most expensive option, but it's pretty convenient if you're flying in late at night and you're ready to get to your hotel ASAP or you're traveling on a more lenient budget. This will cost you a minimum of 30 Euros. Book your taxi here.
Train: The RENFE train service typically runs every 30 minutes to and from the city center and the journey takes around 25 minutes. Book your train tickets here.
Metro: The L9 link connects the airport to the city center. Book your Metro tickets here.
You might already be traveling around Europe and heading to Barcelona soon. In which case, you can get to Barcelona via train or bus.
How to Get Around Barcelona
---
Getting around Barcelona is fairly easy because public transportation is extensive and easy to use. This Hola Barcelona Travel Card will make your life stress-free when wandering around Barcelona. You pay a flat fee and you'll have access to unlimited transport within the city's public transportation network. You can use trams, buses, and metros to explore the city.
I also highly recommend a hop-on-hop-off bus tour. You can choose a 1 or 2 day bus tour and you can easily see all of Barcelona's main attractions without having to figure out public transportation routes and directions. I personally love doing these tours because I get a good feel for the city and I feel like I'm getting to explore areas I wouldn't be able to explore on my own.
Where to Stay in Barcelona
---
When visiting Barcelona, you'll want to make sure that you're staying in a central neighborhood (barrio). Some of the best areas are Barri Gòtic, La Barceloneta, El Born, Eixample, Gothic Quarter, and Gràcia. Here is a map of all of your accommodation options in Barcelona. You can find apartments, hotels, and more here. Just add your travel dates, update how many people will be staying with you, and you'll see all of your options.
The Ultimate 2 Day Barcelona Itinerary
---
Day 1 of 2 Day Barcelona Itinerary
Wander Around the Gothic Quarter
While covering Barcelona in 2 days, you'll definitely want to stop at the Gothic Quarter. This portion of town used to be the center of historic Barcelona, and it still plays an important part in the city today.
There are loads of things to do in the Gothic Quarter, despite the fact that it's a relatively small section of land. You can take a walking tour of the area, admire the Cathedral of Barcelona, learn more about the city at the Historic Museum of Barcelona, or relax at the hidden gem of Plaça del Pi.
Admire Güell Palace
During your time in Barcelona, you'll inevitably end up seeing many structures by the architectural master, Antoni Gaudí. Antoni Gaudí was a Catalan architect most well-known for his creative, free-form architecture. During the end of the 19th century and the beginning of the 20th century, Gaudí worked to design dozens of buildings, most of which are concentrated in beautiful Barcelona.
First up on your Gaudí tour is the Güell Palace, also known as Palau Güell. Güell Palace is one of Gaudí's lesser-known architectural marvels, but that doesn't make it any less beautiful. While there, you can take a tour of the building, learn the history behind it, and take in the amazing views of the city from the rooftop terrace.
Grab a Bite to Eat at Boqueria Market
One of my favorite things to do while traveling is to visit the local markets. In Barcelona, one of the main attractions is actually a market: Boqueria Market, also known as Mercat de Sant Josep de la Boqueria.
Opened in 1840, Boqueria Market was the city's first local market. Today, it is an excellent foodie hub – and the perfect place to grab some lunch on the first day of your 2 day Barcelona itinerary.
While you can find just about every delicious dish imaginable, you'll want to opt for some Spanish specialties, including manchego cheese, exotic fruit smoothies, and of course jamón ibérico (ibérico ham). After all, a huge part of every culture is the food!
And if you're looking for particular eateries to visit, El Quim de la Boqueria and Bar Pinotxo are two local recommendations.
Stroll Along La Rambla
La Rambla is one of the most famous attractions in Barcelona. In my opinion, it's pretty overrated, but you can stop by for a picture or two.
Overall, it's quite a touristy scene, complete with street performers and souvenir shops. But if you're looking for a few gems on this street that are worth your time, you can check out the tiled Joan Miró mural, catch a live performance at Liceu, or take a peek at the Columbus Monument.
It is important to note that La Rambla has quite a few pickpockets, so you'll want to keep an eye on your belongings and make your visit relatively quick.
Gape in Awe at La Sagrada Familia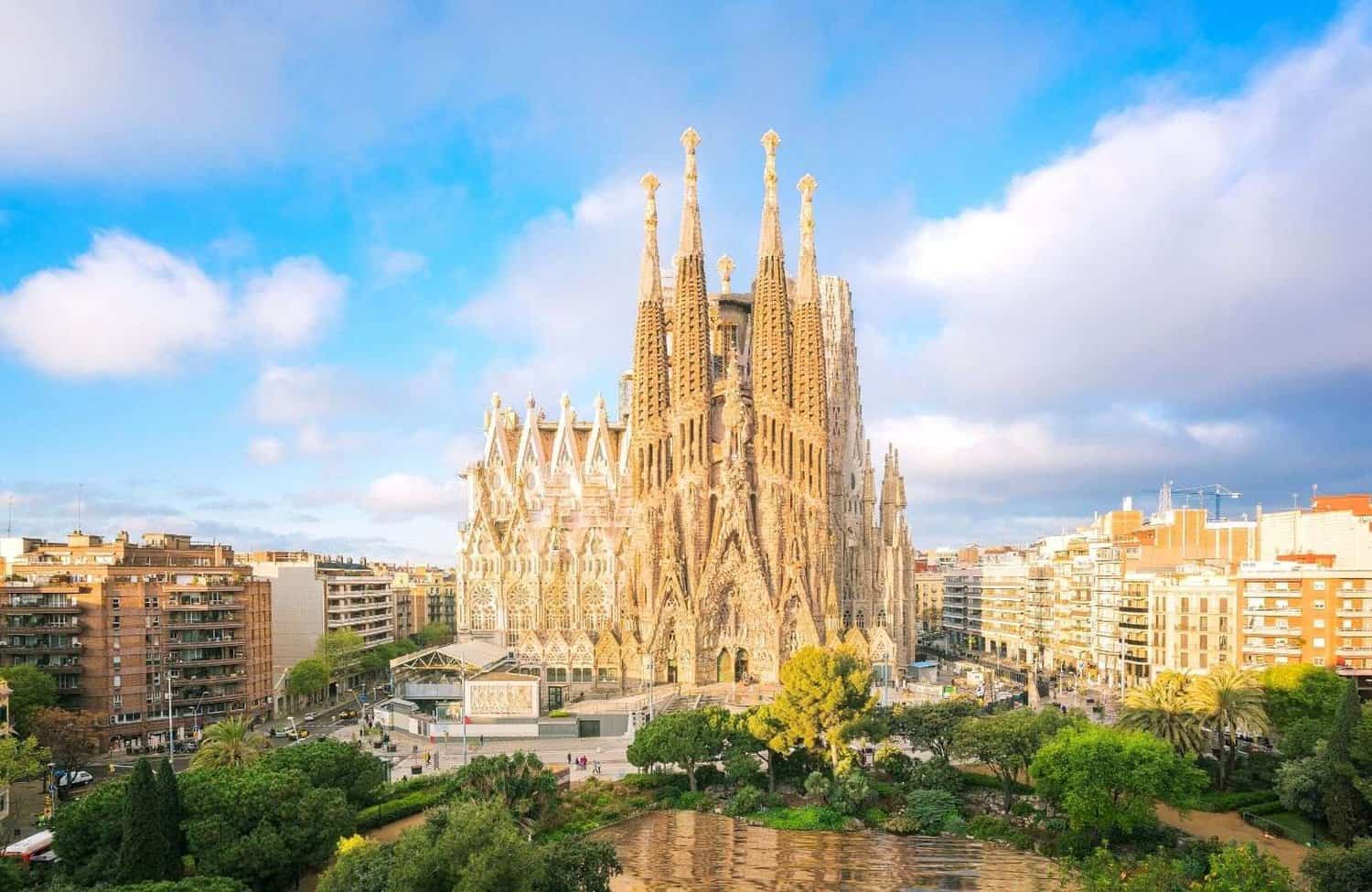 This iconic La Sagrada Familia is definitely one of the most popular attractions in the city. Construction on this towering church began in 1882. And because the design is so intricate, it still hasn't been completed! As a matter of fact, its expected completion date isn't until 2026. That means that this awe-inspiring church will have been under construction for nearly 250 years!
That said, La Sagrada Familia currently boasts so many amazing features. From its towering spires to its intricate facades to its beautiful stained glass windows, you'll be in awe throughout your entire visit.
But timing at La Sagrada Familia is everything. While most people will tell you to visit in the early morning to avoid the crowds, I recommend visiting a few hours before sunset, because that's when the sun rays stream through the beautiful stained glass windows! This transforms an already gorgeous building into a magical place.
It is important to note that you need to book tickets for La Sagrada Familia in advance. I recommend trying to book at least a couple of weeks in advance in order to get the date and time that you're hoping for.
Learn Even More About Antoni Gaudí at Casa Milà and Casa Batlló
You'll have to backtrack a little to get to Casa Milà and Casa Batlló, but it'll be worth it. Both of these buildings were designed by – you guessed it – the famous Antoni Gaudí. As you walk from La Sagrada Familia to your final stop of the day, the Barcelona Museum of Contemporary Art, you'll likely come across Casa Milà first.
Casa Milà, also known as La Pedrera, is known for its unique stone appearance. As a matter of fact, its nickname, La Pedrera, means "the stone quarry," in reference to the fact that it looks like it was carved out of a mountain. To add to the building's appeal, Gaudí actually lived in the home from 1906 to 1912. Most people simply snap a few pictures of Casa Milà and leave, but you can actually take an informative tour of the colorful, creative building.
After you finish up at Casa Milà, you can make the six-minute walk on Passeig de Gràcia to Casa Batlló. Casa Batlló is undoubtedly more famous than Casa Milà.
The original building was built in 1877, and it blended into the rest of the buildings on the street. Then, in 1903, Josep Batlló bought it and hired Gaudí to revamp it. Gaudí then put his creative modern flair on the building, adding sculpted stonework, colorful ceramic tiles, and a striking rooftop.
Today, Casa Batlló is open to the public. While there, you can take an augmented reality tour, wander through the functional home, and admire the dragon scale-esque rooftop.
Visit the Barcelona Museum of Contemporary Art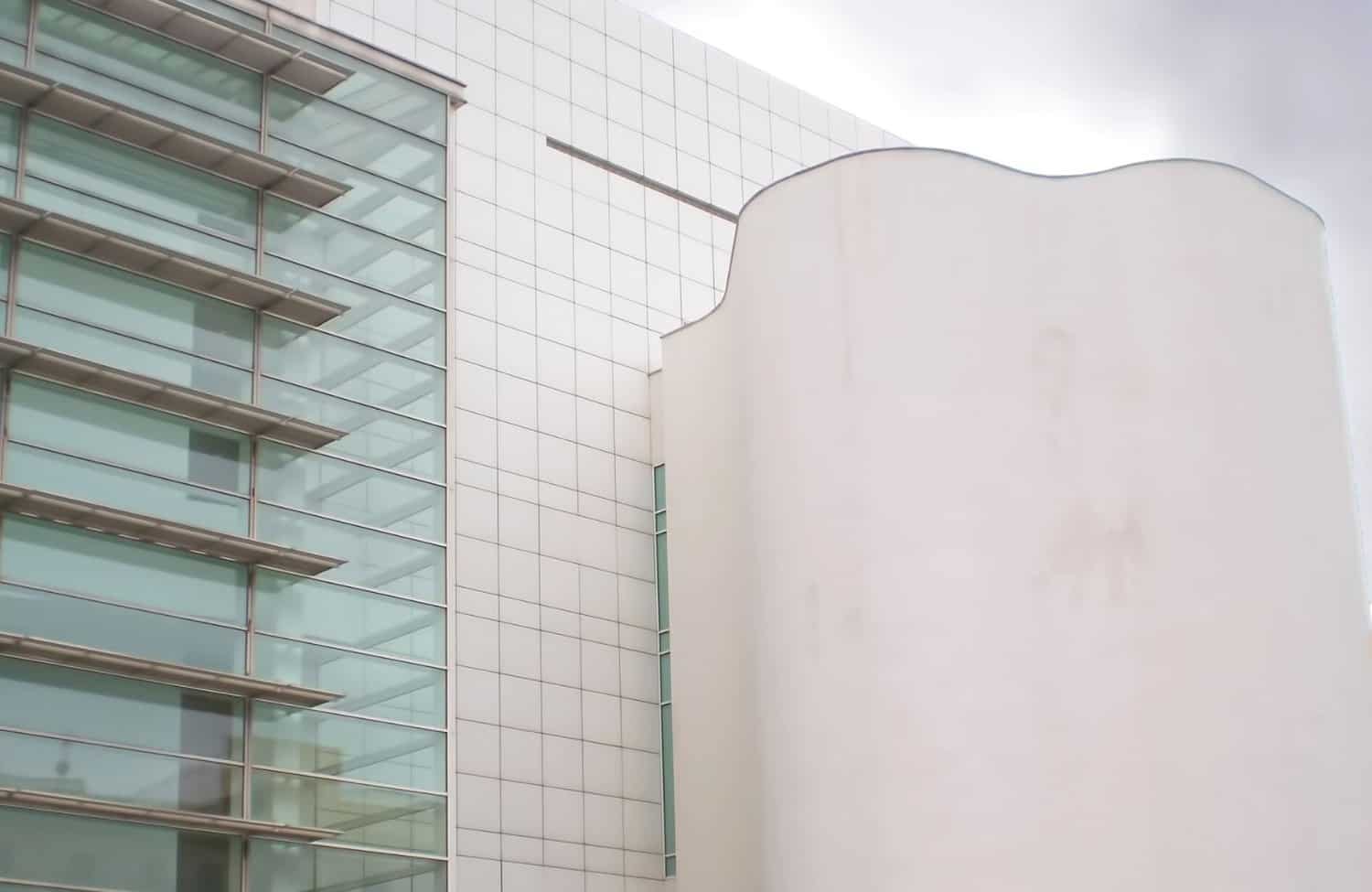 As for the final stop on day 1 of your 2 day Barcelona itinerary, you'll continue with the artsy theme and make your way to the lovely Barcelona Museum of Contemporary Art.
Barcelona has inspired many famous artists over the years, including Pablo Picasso, Joan Miró, and Antoni Tàpies. The works of these talented artists and many others are displayed in the Barcelona Museum of Contemporary Art. You can easily spend hours perusing the thousands of works at this amazing museum. If you like, you can stay all the way until closing!
Then, at the end of the day, you can return to your accommodation for some much-needed rest for day 2 of your 2 day Barcelona itinerary.
Day 2 of 2 Day Barcelona Itinerary
Spend a Few Hours at Park Güell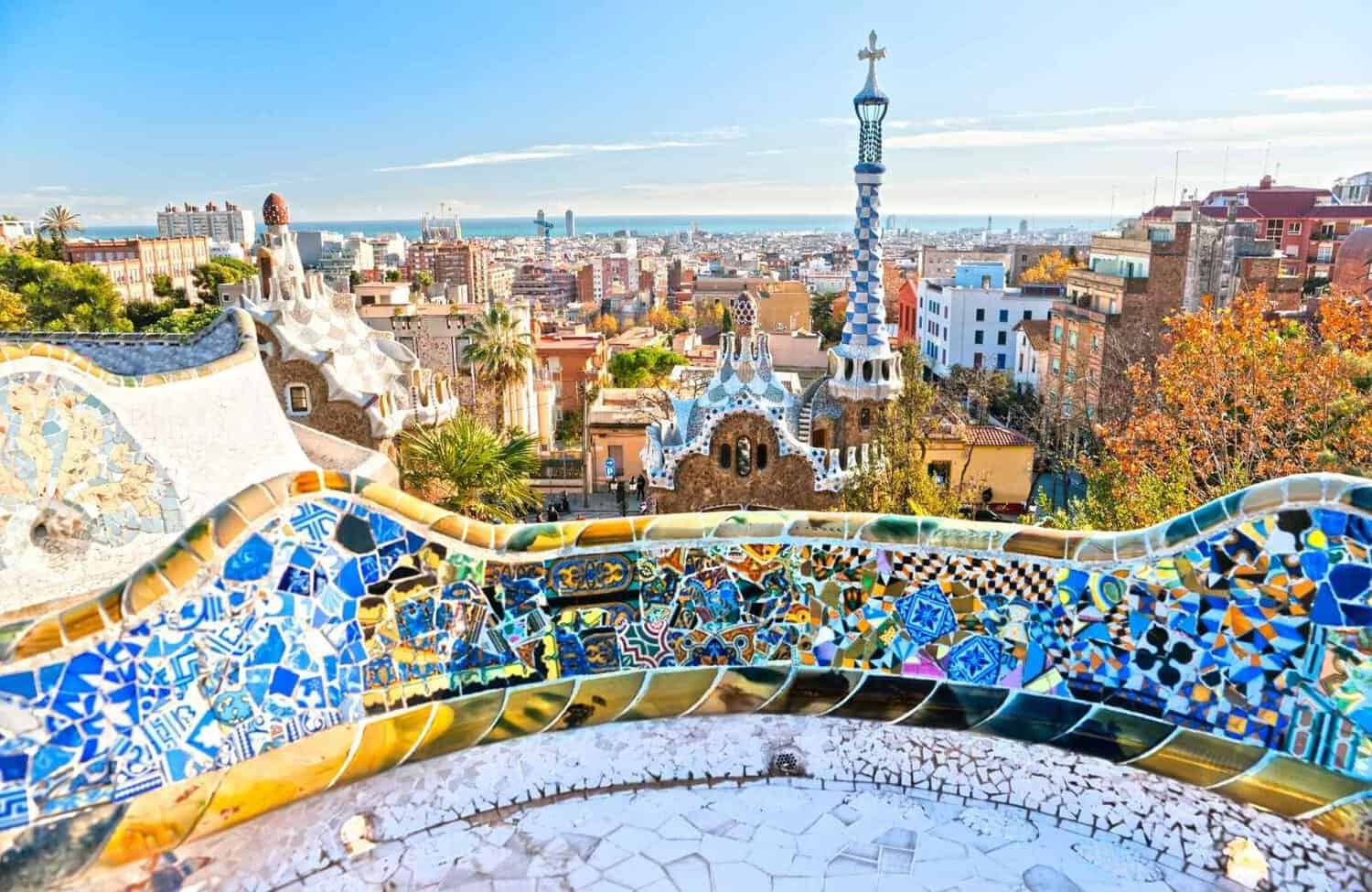 You might've thought that you would see all of the Gaudí sites during your first day in Barcelona. After all, between Güell Palace, La Sagrada Familia Casa Milà, and Casa Batlló, you'll have stopped at quite a few amazing spots. But there's one very important one that you've yet to see: Park Güell.
You can easily spend hours wandering through the wonderous world of Park Güell. This UNESCO World Heritage Site took fourteen years to build and is packed with things to see. You can sit on the famous tiled Serpentine Bench, say hello to the colorful lizard statue known as "El Drac" or "The Dragon," and wander through the 86 columns of Sala Hipostila.
While most things in Park Güell will catch the eye of art aficionados and nature lovers, there is a section that history buffs will find particularly intriguing. In the park, there is the Gaudí House Museum, which is where Antoni Gaudí lived from 1906 to 1926. Surprisingly, the house wasn't actually built by Gaudí. Instead, it was built by Francesc Berenguer. But don't worry – the house is filled with Gaudí art pieces and memorabilia.
Like La Sagrada Familia, you'll also want to book tickets in advance to visit Park Güell.
Embrace Your Inner Sports Nerd at FC Barcelona Museum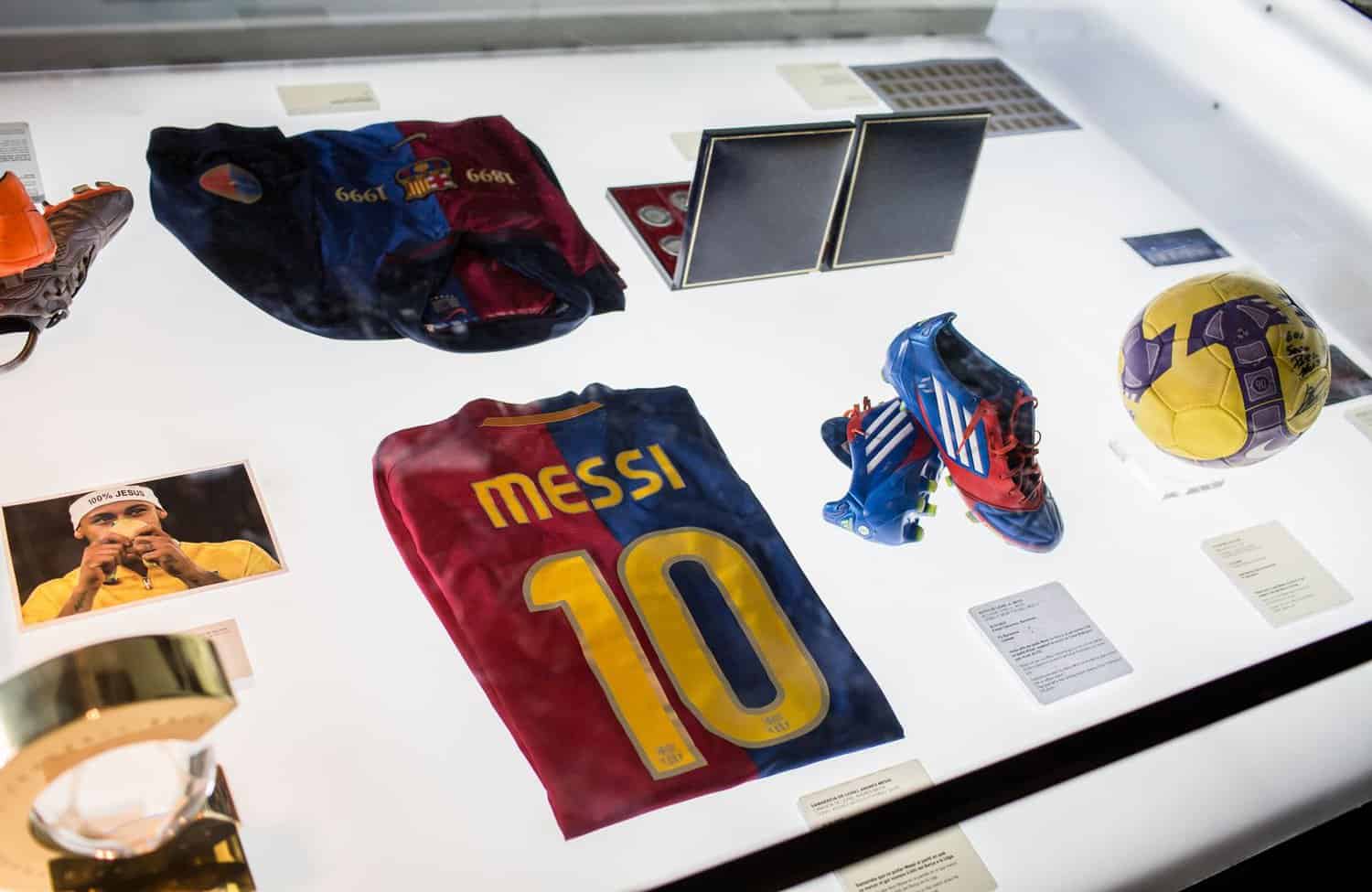 While day 1 of this 2 day Barcelona itinerary was pretty heavy on the arts and history, day 2 is perfect for sports fans. In Barcelona, the biggest sport is undoubtedly soccer, and the most famous team is Futbol Club Barcelona – more commonly known as FC Barcelona or simply Barça. Even if you're not a huge soccer fan, you might still recognize some of FC Barcelona's most popular players, including Andrés Iniesta, Xavi, and Lionel Messi.
During your time at the FC Barcelona Museum, you can learn everything you'd like to know about the team. You can learn about the history of the team, watch a 3D movie, gape in awe at iconic sports memorabilia, and wander around an entire section dedicated to the talented Lionel Messi.
If you're a diehard fan of FC Barcelona, you'll definitely want to consider splurging on the players experience tour. This tour gives you exclusive access to the pressroom, the changing room, and the pitch. As an added bonus, you'll even get a personalized shirt and an official FC Barcelona gift.
Visit Lluís Companys Olympic Stadium
But your sporty day in Barcelona doesn't end with the FC Barcelona Museum. Your next stop is the Lluís Companys Olympic Stadium, which is up on Montjuïc.
The Lluís Companys Olympic Stadium has held its fair share of premier sports events. It was originally built for the 1929 International Exhibition and for Barcelona's bid for the 1936 Summer Olympics (but Berlin, Germany won the bid that year). It actually wasn't officially used for the Olympics until the 1992 Summer Olympics. In the meantime, the Lluís Companys Olympic Stadium has been used by various futbal (or soccer) clubs over the years.
While at the Lluís Companys Olympic Stadium, you can actually take a free guided tour! You'll learn all sorts of fun facts about the stadium, the Olympics, and even futbal in general. As a matter of fact, this guided tour covers the entire Olympic Ring, which also includes Palau Sant Jordi and the Olympic Esplanade.
Wander Around Montjuïc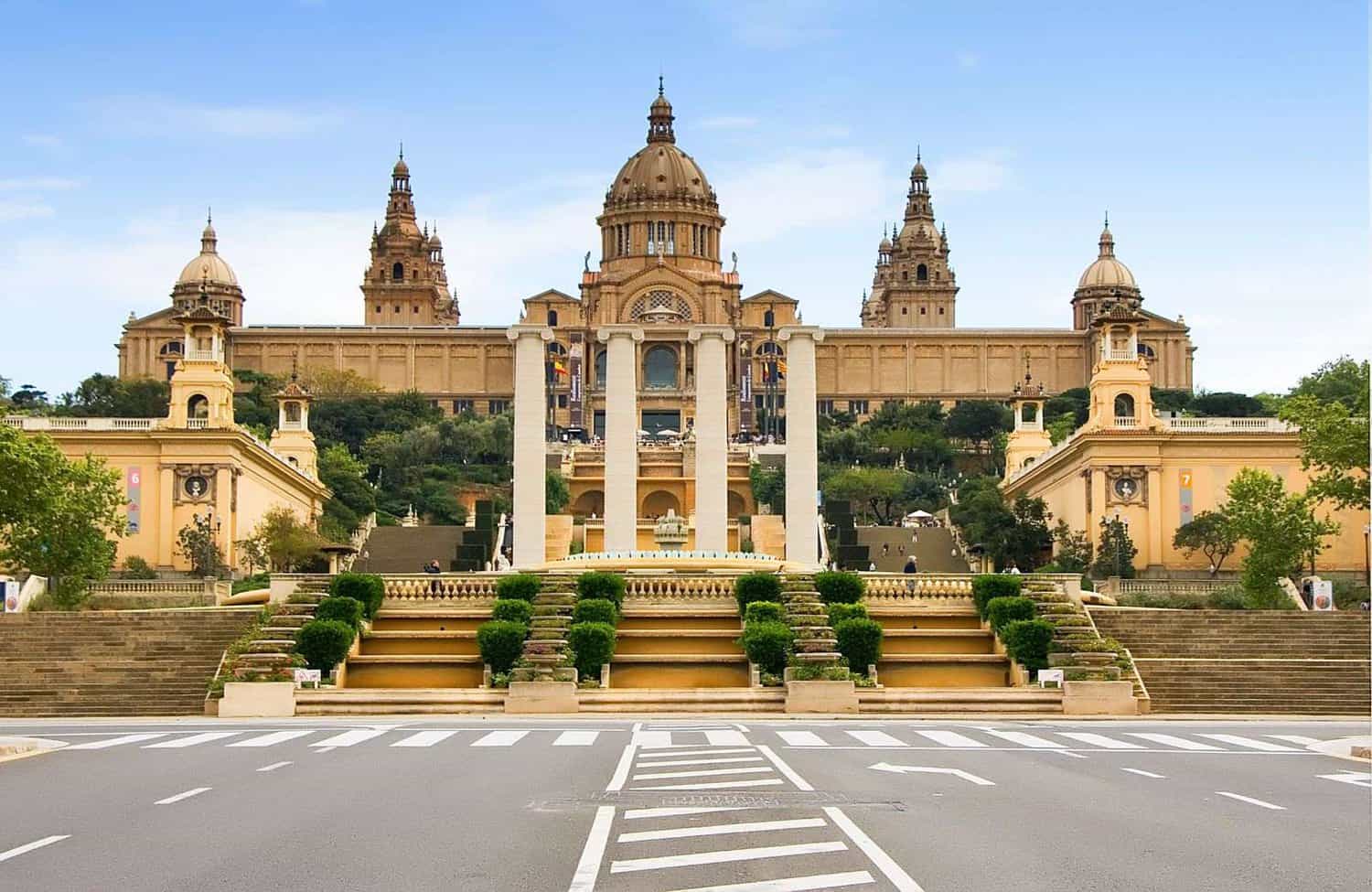 Since you'll technically already be up on Montjuïc to see the Lluís Companys Olympic Stadium, you might as well spend your time exploring the many other things this Spanish hill has to offer.
Now, at this point, you already know that Barcelona is filled with beautiful architecture. After all, the city has a Gaudí design around every corner! But Montjuïc boasts a breathtaking building that was actually not designed by Gaudí: The National Palace, also known as Palau Nacionale.
The National Palace is beautiful both inside and out. On the inside, it is home to the National Art Museum of Catalonia. This museum holds pieces by many Catalan artists and across many time periods, including the Romanesque period, the Gothic period, the Renaissance, and of course the modern era.
But the outside is actually what draws most visitors to its walls. With its Spanish Renaissance-inspired architecture, perfectly manicured gardens, and four-tiered waterfall, The National Palace is absolutely breathtaking.
And there's a specific reason that Montjuïc is your last stop on day 2 of this 2 day Barcelona itinerary. Each Thursday, Friday, and Saturday, the National Palace has a beautiful light show that takes place after dark. This Font Màgica de Montjuïc light show is filled with colorful lights, exciting water features, fun music, and an amazing atmosphere.
Helpful Tips for Traveling to Barcelona
---
There's not really a wrong time to visit Barcelona. There are fewer crowds during spring (March-May). The summer months (June-August) are the busiest. I highly recommend visiting during spring so you can take advantage of lower accommodation pricing. Plus, you'll get to experience a quieter Barcelona.
The currency is Euro. Credit cards are accepted at the majority of places and there are heaps of ATMs scattered throughout the city.
Don't forget to download Google Translate or another translation app on your phone. I remember most locals speaking English and I don't recall there being a language barrier. However, some bus drivers didn't speak English so the translation app was especially helpful then.
Remember that Barcelona can get pretty pricey. Of course, it's not as pricey as Norway and Switzerland. You can visit Barcelona on a budget by visiting during spring, fall, or winter. You'll also save money by avoiding taxis and sticking to public transportation. One of my best travel hacks that has saved me hundreds of dollars is that I only go to a sit-down restaurant once a day. I typically grab lunch from a local market or I buy ingredients to make a sandwich from the supermarket.
Violent crime is pretty rare in Barcelona. But, just like anywhere else in the world, keep an eye out for pickpockets. Always keep your belongings close to you and don't leave any of them unattended. Speaking of, don't forget to insure your trip to Barcelona!
More Things to Do in Barcelona in 2 Days
---
If you run out of things to do during your 2 day Barcelona itinerary or you want to swap out one of my recommendations for something of more interest to you, here are a few other options:
Spend the afternoon at the beach
---
Are you looking for more Europe travel inspiration? You'll love these posts too!
Do you have any suggestions to add to 2 day Barcelona itinerary? Let me know in the comments below!
Disha Smith is the founder of Disha Discovers. She quit her job in 2017 to travel the world to explore new cultures and experience new adventures. She has since been to 95+ countries and counting and has lived in South Africa, Thailand, Croatia, and Australia. She has done all kinds of travel ranging from luxury to budget backpacking, and her mission is to inspire others to discover their own sense of adventure and to help them plan a life full of meaningful experiences through travel.